mazowieckie, Warszawa, Mokotów
APARTMENT LOCATED IN AN EXCLUSIVE INVESTMENT ON A PRIVATE ISLAND – FORT CZE
Aprtament in a new investment in Old Mokotów. Fort Cze is an unusual place on the map of Warsaw for people who value privacy, security and comfort, and at the same time surrounded by greenery. In the 18th century Cze Czerniaków Fort Piłsudski Legions on Idzikowskiego Street, an intimate and prestigious housing estate surrounded by water was created.
ROOM LAYOUT AND STANDARD:
The apartment consists of:
– a living room with a terrace,
– kitchen,
– guest toilet,
– master bedroom with bathroom and wardrobe,
– 2 smaller bedrooms,
– bathrooms.
The apartment has a large amount of solid furniture in the form of wardrobes, finished to a high standard.
LOCATION:
The vast majority of the Fort area is occupied by trees, and the unique character of the estate is due to the original plantings existing in this place for years. All buildings are discreetly bathed in greenery. The entrance to the Fort is through the historic bridge with security, and the entrance to the estate is through the representative reception desk in the building with a waiting room for guests.
In the fort, residents will have access to luxurious dining options, various services and green common areas.
Additional data
Balcony: 1
Underground parking: 1
Garage: 1
Elevator: Yes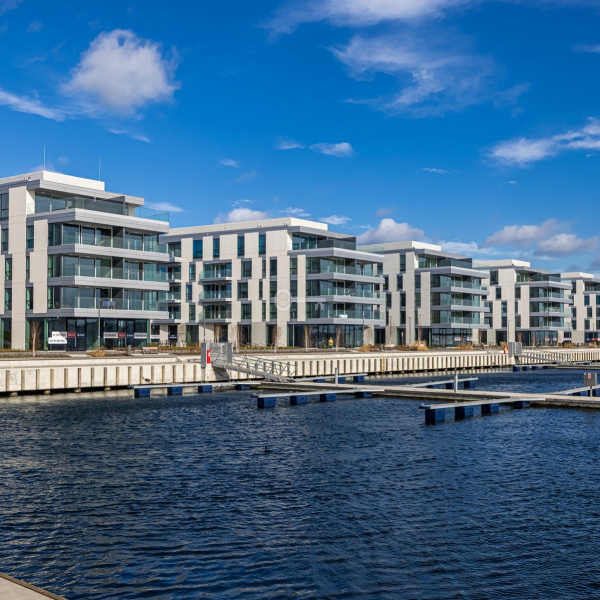 Offer no: 174330
The above proposal is not a commercial offer within the meaning of the law but is for information purposes. Partners International Sp. z o.o. makes every effort to ensure that the content presented in our offers is current and reliable. Data on offers was obtained on the basis of statements of the sellers.