Śródmieście, Śródmieście Północne, Niecała
Opera Residence
OPERA RESIDENCE IS A LUXURY RESIDENTIAL DEVELOPMENT LOCATED IN THE HEART OF WARSAW.
THE DEVELOPMENT OFFERS A UNIQUE BLEND OF MODERN AMENITIES AND HISTORIC CHARM, MAKING IT A SOUGHT-AFTER LOCATION BY INVESTORS AND RESIDENTS ALIKE.
Opera Residence is an intimate, prestigious building located in the immediate vicinity of the Saxon Garden, right next to Pilsudski Square and the National Opera.
Built in the early 2000s, the Opera Residence consists of several elegant and spacious apartments, ranging from one to four bedrooms. Each is tastefully designed and finished using high-quality materials, including marble floors and countertops, hardwood cabinetry and top-of-the-line appliances.
Opera Residence is also well connected to the rest of the city, with several major bus and streetcar lines running nearby. The estate is also a short distance from the main train station, providing easy access to other parts of Poland and beyond.
In addition to its prime location and modern amenities, Opera Residence offers a range of services to make residents' lives easier. These include 24-hour security and concierge services, as well as regular cleaning and maintenance of common areas.
The elegant design of the residence, built using the highest quality materials and with extraordinary attention to detail, is awe-inspiring and makes it a top Warsaw development. The building has a reception desk, security and underground parking and residents can enjoy a private relaxation area with a swimming pool and spa.
The Opera House houses 39 luxurious apartments with balconies that offer beautiful views of the city and the Saski Garden.
The development is characterized by:
In addition to comfortable and stylish living spaces, Opera Residence offers a range of amenities to enhance the quality of life for residents. Among them are a fully equipped fitness center, sauna and steam room, a heated indoor swimming pool and a rooftop terrace with panoramic views of the city.
A luxury apartment building in a prestigious location, a unique place on the map of Warsaw, synonymous with luxury and good taste. The highest quality finishes, elegant design, exclusive amenities for residents.
Local infrastructure:
The project is located in the heart of Warsaw, within walking distance of many cultural and historical attractions of the city. The famous Royal Castle, the vibrant Old Town and the bustling New World shopping district are all within easy reach, making the Opera Residence an ideal location for those who want to experience all that Warsaw has to offer.
Saski Garden, Pilsudski Square, the Grand Theater of the National Opera, the Old Town, the very center,
restaurants, cafes, luxury stores, service points, well-developed transport infrastructure – subway, buses, streetcar.
In summary, Opera Residence is a fantastic investment opportunity in the heart of Warsaw. The combination of modern comfort and historic charm, along with a convenient location and a range of amenities make it a highly desirable place to live. Whether you are looking for a primary residence or a vacation home, Opera Residence is sure to impress.
If you are looking for a property for rent or sale in the Opera Residence development
we invite you to contact the office of Partners International Premium Real Estate Agency.
Our experienced real estate agents will be happy to help you find the right offer.
Location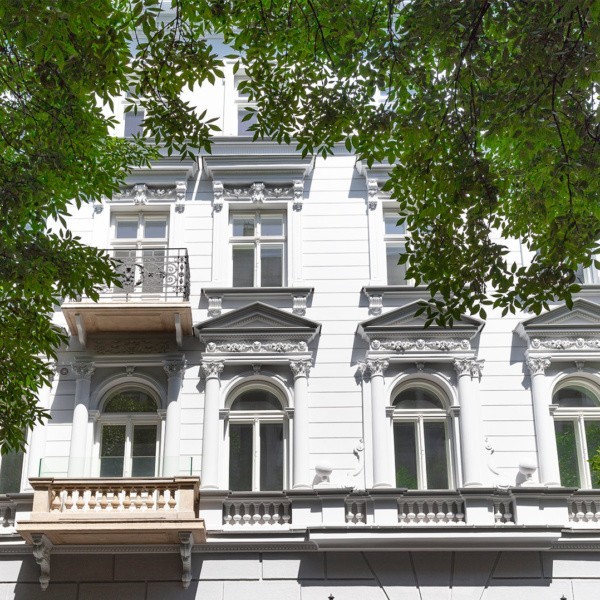 Śródmieście
Śródmieście Północne
Śródmieście Północne wyznaczają trzy Aleje: Jerozolimskie, Jana Pawła II i Solidarności oraz skarpa wiślana od wschodu. To najbardziej reprezentacyjna przestrzeń miasta, której osią jest najwyższa budowla w Warszawie, Pałac Kultury i Nauki. Tu znajduje się centrum turystyczne i biznesowe stolicy. Historia jednak nie była dla tej przestrzeni łaskawa, podczas II wojny światowej praktycznie wszystkie budynki, często jeszcze z czasu secesji, zostały zniszczone. Obecnie kontynuowane jest odbudowywanie zabytkowej części architektury, ale przede wszystkim z naciskiem na budowę nowoczesnych wieżowców, które stanowią wizytówkę Warszawy.
Offer no: 1417
The above proposal is not a commercial offer within the meaning of the law but is for information purposes. Partners International Sp. z o.o. makes every effort to ensure that the content presented in our offers is current and reliable. Data on offers was obtained on the basis of statements of the sellers.