Dubaj, Venice, Damac Lagoons
Damac Lagoons - modern detached villa for sale in Dubai
Damac Lagoons, a modern detached villa for sale,
5 bedrooms, 320 m2, price EUR 2,600,000
The investment will be ready in the 4th quarter of 2024
Location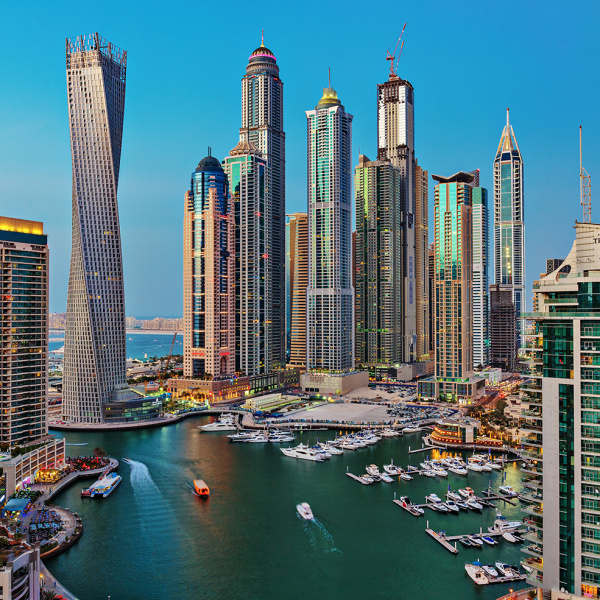 Dubaj
Dubaj jest krajem łączącym Azję z Europą. Loty bezpośrednie z Warszawy i Krakowa do Dubaju odbywają się 2 razy dziennie i już w przeciągu 5,5 godziny linie lotnicze Emirates albo FlyDubai dowiozą Cię na miejsce. A tam czeka na Ciebie słońce i pogoda gwarantowane przez 360 dni w roku. W Zjednoczonych Emiratach Arabskich nie ma podatku od posiadania nieruchomości, a VAT wynosi tylko 5%. Stopy zwrotu w zależności od dzielnicy i okolicy wahają się od 5% do 8% w skali rocznego wynajmu, natomiast można to podwoić i potroić przy wynajmie krótkoterminowym. Dubaj jest krajem kosmopolitycznym – tylko 30% stanowią lokalni Emiratczycy, reszta to expaci. W związku z tym nie tu problemu ze szkołami, znaleźć można z łatwością szkoły amerykańskie, IB, międzynarodowe, brytyjskie, niemiecki, francuskie, australijskie czy szwajcarskie. Wszystkie z wykładowym angielskim.Ceny nieruchomości są bardzo zróżnicowane w zależności od dzielnicy. Apartament jednosypialniowe o powierzchni 70 m² w przyjemnej okolicy i dogodnie położony można kupić już za 1.2 mil AED, czyli nieco ponad 300.000 Euro.
Offer no: dubaj1
The above proposal is not a commercial offer within the meaning of the law but is for information purposes. Partners International Sp. z o.o. makes every effort to ensure that the content presented in our offers is current and reliable. Data on offers was obtained on the basis of statements of the sellers.