Praga-Północ, Nowa Praga, 11 Listopada
Przytulna kawalerka | Nowa Praga | Blisko Metra
COSY ONE-BEDROOM IN A TENEMENT HOUSE IN PRAGA – PÓŁNOC
Nowa Praga | Renovated tenement | Furnished | Independent staircase | Underground
*****
LAYOUT AND STANDARD:
In the flat of 37m2, there are:
* Entrance hall,
* Separate kitchen,
* Bedroom with double bed and capacious wardrobe,
* Bathroom with shower.
A comfortable one-bedroom apartment in a renovated tenement house in Warsaw's Praga district. The flat has been finished with high quality materials. Climatic interiors with oak parquet and high ceiling are furnished with stylish furniture. Access to the flat is via an independent staircase.
LOCATION:
Nowa Praga is an atmospheric part of Warsaw, located on the right bank of the Vistula River. An advantage of the location is the availability of numerous park areas and green squares, and the characteristic buildings in the area – mostly historic tenement houses with high ceilings, small balconies and large windows. An unquestionable advantage of the location at 11 Listopada Street is the convenient communication with the rest of the city, thanks to the proximity of the underground and tram lines. In the immediate vicinity, there are numerous grocery shops, popular restaurants, cafés, and Galeria Wileńska is also located nearby.
ADDITIONAL INFORMATION:
* To the price should be added a fee for utilities – about 250zł + electricity and Internet.
I invite you to the presentation!
Additional data
Park: Yes
Bus: Yes
Subway: Yes
Tram: Yes
Bank nearby: Yes
Grocery nearby: Yes
Location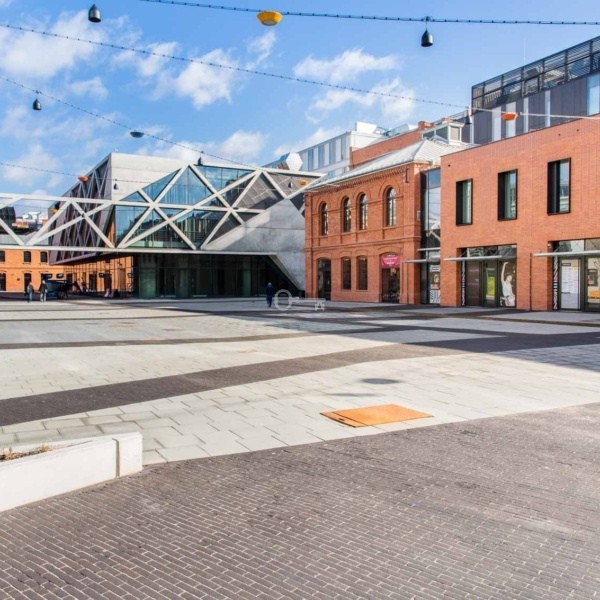 Warszawa
Praga-Północ
Praga Północ położona jest po prawej stronie Wisły, sąsiaduje od południa z Pragą Południe , od północy z Białołęką. Praga Północ, przede wszystkim charakteryzuje się, ocalałą podczas II wojny światowej, zabudową. Cieszy oko nie tylko mieszkańców, ale i turystów, którzy odkrywają dawną Warszawę przechadzając się uliczkami. Osią dzielnicy jest ulica Targowa, wzdłuż której znajdują się zabytkowe kamieniczki jeszcze z XIX wieku. Na Targowej mieści się najstarszy dom mieszkalny, w którym obecnie siedzibę ma Muzeum Warszawskiej Pragi i Bazar Różyckiego.
Offer no: 689800
The above proposal is not a commercial offer within the meaning of the law but is for information purposes. Partners International Sp. z o.o. makes every effort to ensure that the content presented in our offers is current and reliable. Data on offers was obtained on the basis of statements of the sellers.