Sopot, Sopot Dolny, Bohaterów Monte Cassino
Apartment "NA SOPOCKIM MOLO"
LOCATION:
Bohaterów Monte Cassino Street (so-called Monciak) is a representative street in Sopot. It is a pedestrian zone, completely excluded from car traffic. There are numerous restaurants, cafes and clubs. Next to the Royal Road in Gdańsk and Kościuszko Square in Gdynia, the most popular tourist place in the Tri-City.
REAL ESTATE INFORMATION:
The two-room apartment is located on the third and last floor of a century-old tenement house. It consists of two independent rooms, a separate, bright kitchen and a bathroom with a window.
A living room with a balcony, from which there is a view of "Monciak", Friends Square of Sopot and the Bay of Gdansk. Large windows in all rooms
.
Flat with an area 61 m2::
Bedroom – 23 m2
Living room – 16 m2
Kitchen – 11 m2
Bathroom – 6 m2
Hallway – 5 m2
In addition, participation in the basement and attic.
STANDARD:
Tenement house with a nice, renovated facade. Staircase before renovation. The apartment is in good condition, refreshing standard. With replaced installation, plastic windows.
Additional data
Bright kitchen: Yes
Furnishings: Yes
Balcony: 1
Basement: 1
Attic: 1
Condition: to refresh
Location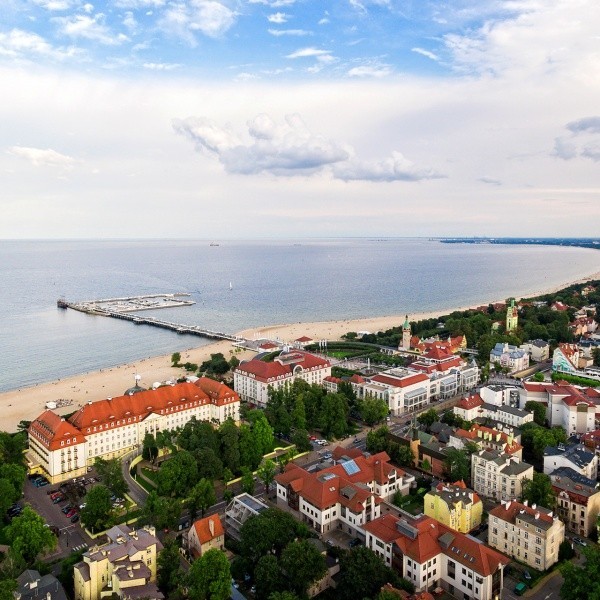 Sopot
Sopot Dolny
Główna dzielnica Sopotu, w jej obrębie znajduje się najdłuższe molo w Europie o drewnianej konstrukcji. W pasie nadmorskim dzielnicy znajdują się hotele, domy wypoczynkowe i  pensjonaty. Osią dzielnicy jest deptak ul. Bohaterów Monte Cassino, którego przedłużenie stanowi najbardziej znany obiekt - wychodzące na wody Zatoki Gdańskiej drewniane molo.
Offer no: 592847
The above proposal is not a commercial offer within the meaning of the law but is for information purposes. Partners International Sp. z o.o. makes every effort to ensure that the content presented in our offers is current and reliable. Data on offers was obtained on the basis of statements of the sellers.