Śródmieście, Ujazdów, Bracka
Penthouse with a 50 sqm terrace in the heart of Downtown
A two-level, modern apartment with a 40-meter terrace next to Trzech Krzyży Square. Unique, one of a kind that combines sophisticated design and a prestigious location.
LOCATION:
it is the creme de la creme of Warsaw, there is no more prestigious and recognizable place in this city than the iconic Plac Trzech Krzyży. This place brings together the most luxurious brands, restaurants and boutiques. This place is full of life 24 hours a day. Here you will find everything you need and you will find it practically at your fingertips.
APARTMENT:
Two levels, of which the first level has a spacious living room with open kitchen, study / bedroom, toilet, wardrobe / bathroom.
On the second level we have a strictly private spacious bedroom, a wardrobe and a large sunny bathroom.
On the higher level there is an exit to a 40-meter terrace, an ideal place to relax and spend time with friends.
The apartment has a modern sound system, air conditioning and even an elevator call button. All this to increase the quality of life of residents.
BUILDING:
Modernist buildings with a historic, restored staircase, a modern elevator, wide stairs combine tradition with modernity.
Completely renovated with the mentioned installations and roof.
FOR WHOM will it be the perfect apartment?
Certainly for everyone who loves city life and wants to be in its center. For everyone who works in the area of ​​Trzech Krzyży Square but not only because from this place you can get there quickly and comfortably in every part of the city. For anyone who wants to emphasize their unique character with this extraordinary interior.
Call me and let's take a look on this uniqe penthouse
Additional data
Bright kitchen: Yes
Furnishings: Yes
Terrace: 50
Basement: 1
Intercom: Yes
Guarded: Yes
Video intercom: Yes
Gated: Yes
Secure door: Yes
Monitoring: Yes
Elevator: Yes
Condition: very good
Gas: Yes
Water: Yes
Current: Yes
Sewerage: Yes
Park: Yes
Bus: Yes
Subway: Yes
Tram: Yes
Fitness nearby: Yes
Pool nearby: Yes
Bank nearby: Yes
Pharmacy nearby: Yes
Nursery nearby: Yes
Kindergarten nearby: Yes
Primary school nearby: Yes
Secondary school nearby: Yes
University nearby: Yes
Grocery nearby: Yes
Location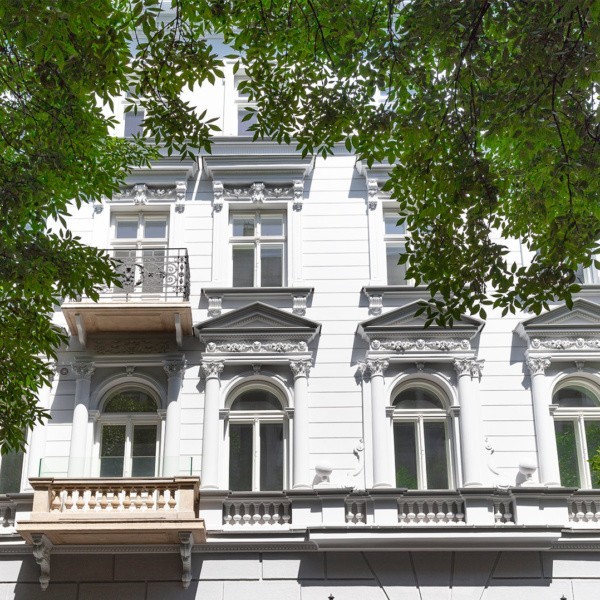 Śródmieście
Śródmieście Południowe
Otoczone jest ulicami Chałubińskiego, Alejami Jerozolimskimi, Stefana Batorego i Alejami Ujazdowskimi. Podział na Śródmieście Południowe i Północne wynika z historycznego podziału centrum miasta. To przepiękna perełka architektoniczna z ogromem terenów zielonych. Śródmieście południowe to rejon, który jako jeden z nielicznych zachował w większości oryginalną zabudowę Warszawy z przełomu XIX i XX wieku. Ta część miasta zaczęła się rozwijać się w II połowie XIX w. – budowano tu przede wszystkim wysokie luksusowe kamienice, które w większości odrestaurowane cieszą oko do dziś.
Offer no: 629954
The above proposal is not a commercial offer within the meaning of the law but is for information purposes. Partners International Sp. z o.o. makes every effort to ensure that the content presented in our offers is current and reliable. Data on offers was obtained on the basis of statements of the sellers.