Gdańsk, Stare Miasto, Chmielna
MODERN THREE ROOMS WITH TERRACE GRANARY ISLAND
MODERN THREE ROOMS WITH A TERRACE 800m FROM THE FOUNTAIN OF NEPTUNE
Functional | Modern | Perfectly located | Terrace | Underground Garage | Cellar
MAIN ADVANTAGES
Perfectly located and very functional three-room apartment near the Old Town of Gdańsk, 800m from the Neptune fountain. An optimally developed area of 68m2, which consists of two independent bedrooms, a living room, a kitchenette with a dining area, a bathroom and a separate toilet. A modern, architecturally and comfortably finished property that is part of the Chmielna Park investment located on the picturesque Granary Island. An ideal proposition for people looking for an interesting property with at least two bedrooms in a good location, with a good layout and a reasonable price.
PROPERTY INFORMATION
The Apartment with an area of 68m2 is located on the 1st floor of a 4-story building and consists of:
• Living room (15.3 m2) with a kitchenette (5.5 m2) and a dining room (7.3 m2)
• Bedroom I (11.7 m2)
• Bedroom II (12.6 m2)
• Bathroom (5.0 m2)
• Toilet (2.1 m2)
• Balcony (4.5 m2)
• Terrace (58.9 m2)
The apartment includes parking spaces in the garage hall under the building and a storage room, which are additionally payable (PLN 30,000)
LOCATION / INVESTMENT
Chmielna Park means modern architecture, proximity to water and numerous amenities that life in the city center brings. The fantastic neighborhood of the historic old town makes the estate a prestigious place for those who value comfort and quality of life and like to be close to the current of events, and at the same time value peace, the sound of trees and the view of sunlight reflecting in the water surface
Wyspa Spichrzów is now the heart of Gdańsk's Old Town, teeming with life. All the most important attractions of the city are just a few minutes' walk away. A short walk will allow you to take advantage of the offer of the Polish Baltic Philharmonic, the Shakespeare Theater, the Wybrzeże Theater, and the Science Center – Hewelianum. In addition, there is exceptionally convenient access to public transport.
STANDARD
The apartment has been finished to a very good standard using very high-quality materials and household appliances. A functional and modern kitchenette is equipped with a dishwasher, an oven, an induction hob and a refrigerator.
AFFILIATIONS
Terrace (58.9 m2), parking space in the underground garage and storage room (extra charge)
I invite you to the Presentation.
Shall you have any questions, do not hesitate to contact me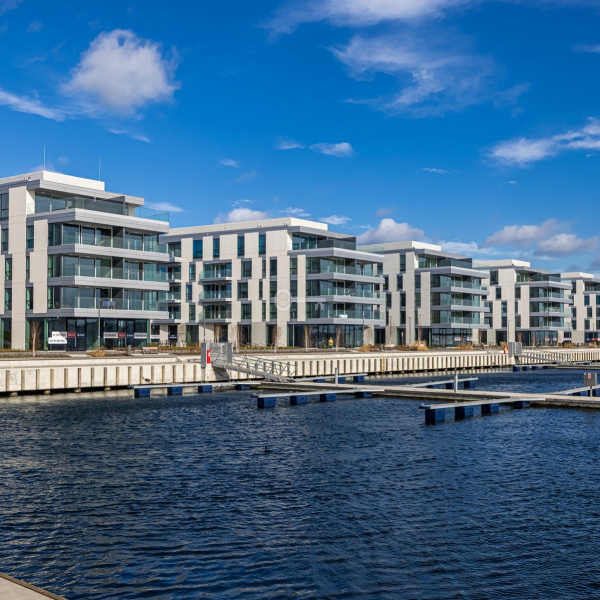 Investment
Yacht Park
. Investment:. The prestigious apartment complex was designed to ensure the comfort of its residents. The quality and extreme precision of its construction, will be evident in every inch. Yacht Park offers 135 unique apartments located in six 5-story buildings that will occupy an area of more than 6,000 square…
Offer no: 214214
The above proposal is not a commercial offer within the meaning of the law but is for information purposes. Partners International Sp. z o.o. makes every effort to ensure that the content presented in our offers is current and reliable. Data on offers was obtained on the basis of statements of the sellers.