Śródmieście, Powiśle, Dobra
Powiśle | 56 m2 | Modern 2 rooms with balcony
MODERN, COMFORTABLE TWO-ROOM APARTMENT IN POWIŚLE
Spacious | Bright | An intimate estate in the vicinity of the fashionable "Elektrownia Powiśle" | Balcony | Freshly renovated
*****
MAIN ADVANTAGES:
A modern, bright and comfortable two-room apartment for a single or a couple.
An ideal apartment for people looking for an apartment in one of the most prestigious locations in Warsaw, who value a balance between the pace of life in a big city and the closeness of nature. The building is located at ul. Dobra in the heart of green Powiśle, very close to the Vistula River and the new Powiśle Power Plant cultural and entertainment complex.
The apartment's windows overlook the intimate Lipowa Street and the Warsaw University Library, which makes the apartment very quiet.
Perfect space management, large, roomy wardrobes and thoughtful interior arrangement contribute to maximum functionality.
The apartment is completely renovated, finished to a high standard; partially furnished and equipped with an overhead projector, hi-fi system and household appliances.
ROOM LAYOUT:
* Living room with open kitchen and dining area;
* Comfortable, spacious bedroom with a king size double bed;
* Bathroom with a bathtub with shower function;
* Functional hall with lots of spacious built-in wardrobes;
* Balcony.
LOCATION:
Powiśle is a green, very fashionable and dynamically developing part of Śródmieście. Its prestige is influenced both by its great location (right next to the very center, and at the same time surrounded by parks and Vistula boulevards), well-developed infrastructure and communication (second metro line), as well as the fusion of pre-war buildings with top modern investments, creating a unique atmosphere of this place.
In Powiśle we can find, among others the famous Warsaw Mermaid, the beautiful Kazimierzowski Park, the building of the University of Warsaw Library with a roof garden, the Multimedia Fountain Park, the Copernicus Science Center and the restored Vistula boulevards with cafes, playgrounds and bicycle routes. In Powiśle you will find many of the best and most famous restaurants and cafes in the city.
ADDITIONAL INFORMATION:
The apartment includes a parking space in the underground garage (level -1) and a storage room – included in the price.
The estate is fenced, with security and monitoring. The entrance to the building is through a closed patio with well-kept greenery and a mini playground for children.
Possibility to store bicycles in the courtyard of the building.
The rent does not include electricity, internet / TV and excessive water and heating consumption.
I kindly invite you to the presentation!
Additional data
Bright kitchen: Yes
Furnishings: Yes
Balcony: 1
Storage: 1
Garage: 1
Guarded: Yes
Gated: Yes
Grating: Yes
Video cameras: Yes
Monitoring: Yes
Alarm: Yes
Elevator: Yes
Condition: very good
Internet: Yes
Television: Yes
Water: Yes
Current: Yes
Sewerage: Yes
Park: Yes
Bus: Yes
Suburban railway: Yes
Subway: Yes
Tram: Yes
Railway: Yes
Fitness nearby: Yes
Pool nearby: Yes
Bank nearby: Yes
Pharmacy nearby: Yes
Nursery nearby: Yes
Kindergarten nearby: Yes
Primary school nearby: Yes
University nearby: Yes
Grocery nearby: Yes
Location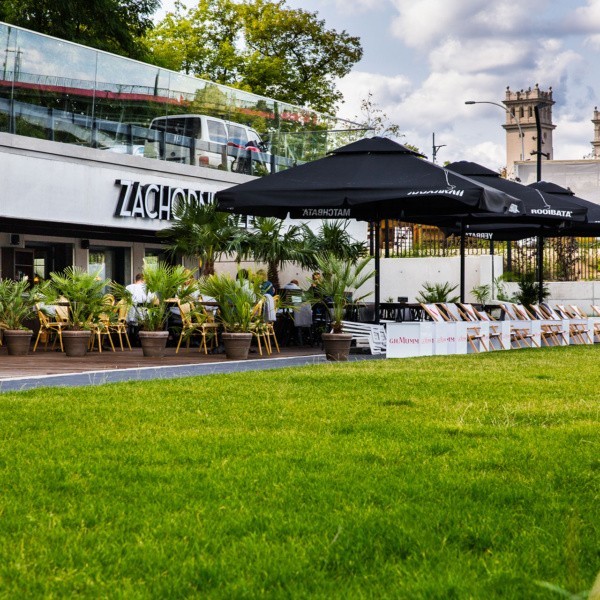 Śródmieście
Powiśle
Granice Powiśla wyznaczają Wisła od wschodu, skarpa wiślana od zachodu oraz mosty Śląsko-Dąbrowski i wiadukt linii średnicowej. Powiśle często określa się obszarem poniżej Skarpy, a więc zalicza się do tego terenu również Solec, który administracyjnie nie jest częścią tego rejonu. Powiśle od początku nosiło miano dzielnicy przemysłowej, natomiast wraz z rozwojem miasta i urbanizacją tych terenów, zaczęto inwestować w tym rejonie w luksusowe kamienice.
Offer no: 671632
The above proposal is not a commercial offer within the meaning of the law but is for information purposes. Partners International Sp. z o.o. makes every effort to ensure that the content presented in our offers is current and reliable. Data on offers was obtained on the basis of statements of the sellers.