Praga-Północ, Praga, Jagiellońska
Praga | 68 m2 | New life of a tenement house with history
3-ROOM APARTMENT IN A RENOVATED TENEMENT HOUSE IN A CLIMATIC PART OF PRAGUE
High interiors | Industrial style | Elegant design | Two bathrooms | It is waiting for the first tenant
*****
MAIN ADVANTAGES:
Brand new 3-room industrial style apartment in a restored, revitalized tenement house (kamienica). The 3-meter-high, spacious and bright interior is located in a beautiful, more than a hundred-year-old building, situated at the best point of the rapidly reviving Praga district of Warsaw – a district with a historic charm and atmosphere.
A flat for those who like townhouses and the character of extraordinary interiors that harmonize with them.
ROOM LAYOUT AND STANDARD:
* Living room with open kitchen
* 2 bedrooms (one with a double bed, the other with a single bed)
* 2 bathrooms each with a shower
* Hall (very spacious, with large spacious wardrobes)
A high-standard apartment, decorated with a great sense of aesthetics; floor heating throughout the apartment. Bright interiors combined with light wood furniture enhance the sense of space. The original brick elements in each room subtly refer to the original appearance of a completely renovated tenement house.
BUILDING DESCRIPTION AND LOCATION:
New life of an old tenement house. 110 years of history.
The tenement house at 32 Jagiellońska Street, built in 1904, is very well known to the inhabitants of Praga. The eyes of passers-by are attracted not only by the characteristic shape of the building, but also by the original forged gate and gate bumpers, well preserved to this day.
Older residents of Prague still remember the bentwood furniture factory located at this address in the second yard, "the well", until the 1950s / 1960s.
"Preserve What You Can"
When starting the renovation, the investor announced that all details of the building would be kept. Was recreated, among others woodwork (apartment entrance doors, staircases and windows).
New residents in apartments ranging from 70 to 130 m2 can find "flavors" in the form of preserved and renovated original parquet floors, stuccoes and stoves. The attic of the tenement house was intended for residential purposes, and storage rooms were built in the basement. The façade, staircases, backyard, guttering and all installations were also renovated.
The tenement house is located in Praga-Północ, which has been experiencing a real renaissance in recent years.
Full infrastructure in the area; numerous restaurants, service outlets, meeting points, gym, hotel and excellent connection to the city center and business: a few minutes to the Warszawa Wschodnia railway station (serving connections with the airport, intercity and international connections) and 10 minutes to the Dw. Wileński metro station.
ADDITIONAL INFORMATION:
The rental price does not include electricity, Internet / TV and excessive water and heating consumption.
A storage room is included in the price.
It is possible to sublet a parking space in the garage, a few minutes' walk from the tenement house.
Available immediately.
I kindly invite you to the presentation!
Additional data
Furnishings: Yes
Intercom: Yes
Monitoring: Yes
Elevator: Yes
Condition: very good
Park: Yes
PKS: Yes
Bus: Yes
Suburban railway: Yes
Subway: Yes
Tram: Yes
Railway: Yes
Fitness nearby: Yes
Pool nearby: Yes
Bank nearby: Yes
Pharmacy nearby: Yes
Nursery nearby: Yes
Kindergarten nearby: Yes
Primary school nearby: Yes
University nearby: Yes
Grocery nearby: Yes
Location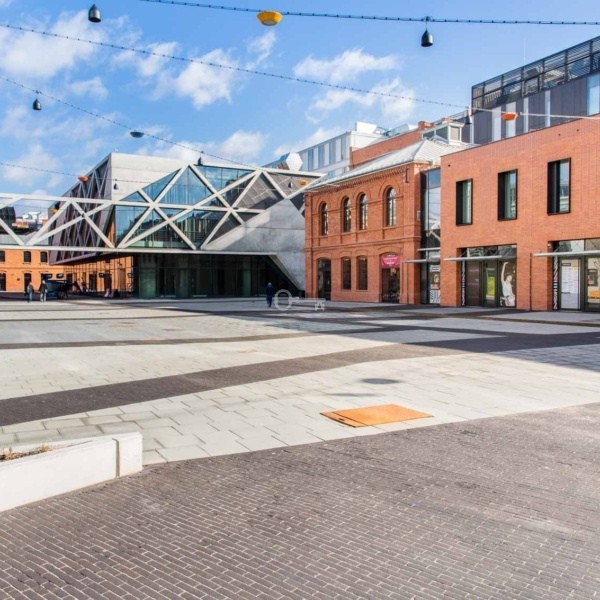 Warszawa
Praga-Północ
Praga Północ położona jest po prawej stronie Wisły, sąsiaduje od południa z Pragą Południe , od północy z Białołęką. Praga Północ, przede wszystkim charakteryzuje się, ocalałą podczas II wojny światowej, zabudową. Cieszy oko nie tylko mieszkańców, ale i turystów, którzy odkrywają dawną Warszawę przechadzając się uliczkami. Osią dzielnicy jest ulica Targowa, wzdłuż której znajdują się zabytkowe kamieniczki jeszcze z XIX wieku. Na Targowej mieści się najstarszy dom mieszkalny, w którym obecnie siedzibę ma Muzeum Warszawskiej Pragi i Bazar Różyckiego.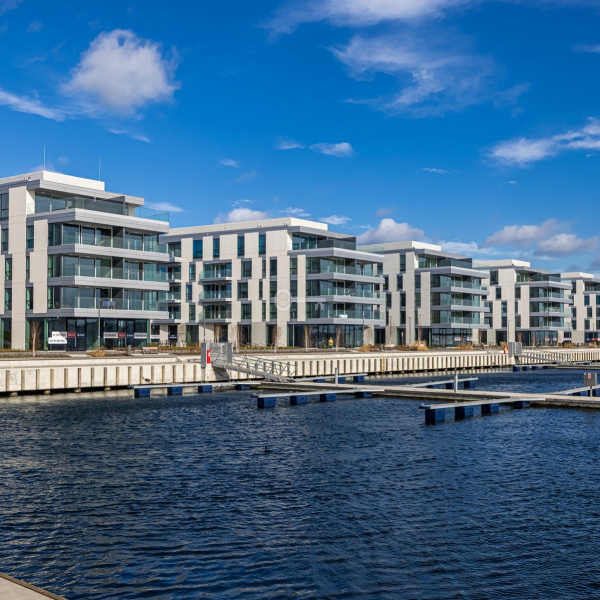 Investment
Yacht Park
. Investment:. The prestigious apartment complex was designed to ensure the comfort of its residents. The quality and extreme precision of its construction, will be evident in every inch. Yacht Park offers 135 unique apartments located in six 5-story buildings that will occupy an area of more than 6,000 square…
Offer no: 275373
The above proposal is not a commercial offer within the meaning of the law but is for information purposes. Partners International Sp. z o.o. makes every effort to ensure that the content presented in our offers is current and reliable. Data on offers was obtained on the basis of statements of the sellers.