Sopot, Sopot Dolny, Józefa Czyżewskiego
Stunning, luxurious interiors
Location:
Sopot is a unique location appreciated not only in Poland but also in Europe. The property is located in the heart of the city, 400 meters from the Sopot pier and beach. The distance of only 50 meters from the very popular Monte Cassino Street and St. George Church makes this place an ideal location.
Lots of cafes, cultural centers, cinemas, theaters and retail and service infrastructure will make even the most demanding appreciate the advantages of living in Czyżewskiego Street in Sopot Dolny.
Information about the property:
The luxury apartment is the work of the acclaimed LOFT architectural studio of Ms. Magdalena Adamus thanks to which the final result is a breathtaking practical, unique interior.
It is located on the first floor in a unique tenement house built in 1907 and restored in 2018.
This remarkable Apartment with a total area of 97.64 m2 has been divided into two independent Apartments which creates a very great investment opportunity in terms of short – long term rental.
A suite with an area of 62,18 consists of a modern open to a comfortable living room modern kitchen , lounge and dining area (35,58m2). Comfortable spacious bedroom (11,38m2),front room (5,34m2) and arranged with extraordinary taste bathroom with bathtub and shower (12,11m2).
A suite of 22,66 m2 consists of a spacious bedroom with a modern kitchenette (18,66m2) and an extremely aesthetic bathroom with bathtub (4m2) .Upon entering the property, you will be greeted by a bright, practical hallway of 12.08 m2 from which there are two separate entrances to the Apartments.
Standard:
All materials are of the highest quality, elements such as numerous built-in cabinets, built-in kitchens were made to order. The floors were made of oak planks. Underfloor heating over the entire area will not only reduce operating costs, but also add flavor in the cold autumn evenings. In addition, the walls are equipped with modern radiators.
The property is equipped with high-end home appliances and electronics: three modern LED TVs, two Hi-Fi systems with DVDs, 1x oven, 2x pressure coffee makers, 2x electric kettles, 2x toasters, two dishwashers, 1x refrigerator 1X fridge-freezer, 2x induction hobs, 2x hoods, vacuum cleaner and washing machine.
Additional data
Bright kitchen: Yes
Furnishings: Yes
Basement: 1
Garden: 1
Intercom: Yes
Secure door: Yes
Blinds: Yes
Condition: high standard
Phone: Yes
Internet: Yes
Television: Yes
Water: Yes
Location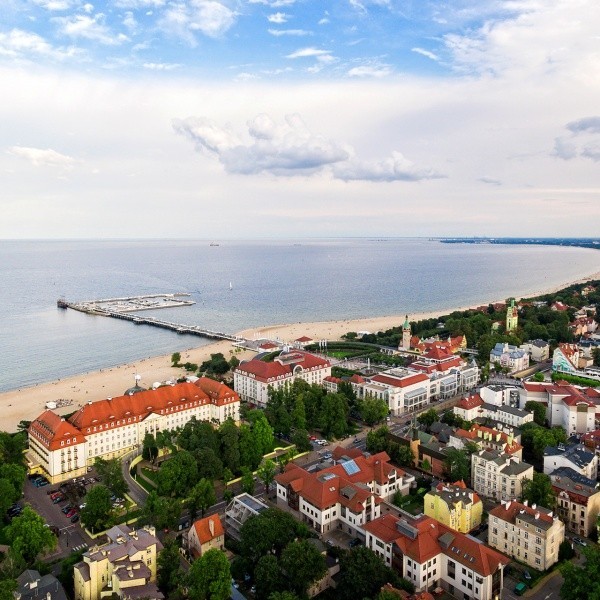 Sopot
Sopot Dolny
Główna dzielnica Sopotu, w jej obrębie znajduje się najdłuższe molo w Europie o drewnianej konstrukcji. W pasie nadmorskim dzielnicy znajdują się hotele, domy wypoczynkowe i  pensjonaty. Osią dzielnicy jest deptak ul. Bohaterów Monte Cassino, którego przedłużenie stanowi najbardziej znany obiekt - wychodzące na wody Zatoki Gdańskiej drewniane molo.
Offer no: 266187
The above proposal is not a commercial offer within the meaning of the law but is for information purposes. Partners International Sp. z o.o. makes every effort to ensure that the content presented in our offers is current and reliable. Data on offers was obtained on the basis of statements of the sellers.