Śródmieście, Powiśle, Leszczyńska
Comfortable apartment in Powiśle district
A comfortable, quiet apartment next to the Vistula Boulevards and Elektrownia Powiśle.
The apartment building has the character of an elegant, contemporary urban development, designed in such a way as to obtain the character of a friendly and intimate living space despite the assumed high intensity of development.
STANDARD AND LAYOUT OF ROOMS:
The apartment is located on the third floor, which is the top floor of the building. It is well lit and has a very good functional layout. It is finished to a very good standard and has been completely refreshed after the previous tenant. The colors of gray, blue and beige give a feeling of deep calm. Lots of wardrobes and storage space. Fully equipped and ready to move in from March. Perfect for couples, families with children, people working from home. For people who value peace, greenery and the proximity of a large city at the same time.
The apartment consists of:
* lobby,
* spacious living room,
* kitchen open to the living room,
* dining room,
* master bedroom with bathroom with window and bathtub,
* bedrooms,
* bathrooms with a spacious shower,
* loggia.
ADDITIONAL INFORMATION:
* The rental offer includes a parking space in the garage and a storage room.
* 24/7 protected
* Reception
* Apartment available from 1st July
LOCATION:
The apartment is located in Powiśle at Leszczyńska street in an excellent communication point, between Elektrownia Powiśle and the University of Warsaw Library. Nearby there are shops, restaurants, a pharmacy, a laundry and a wide range of Elektrownia Powiśle including Beauty Hall where you can have a massages, hairdresser, nail salon, cryochamber and body care treatments. There is second line metro station 5 minutes walking distance from the Copernicus Science Center and Krakowskie Przedmieście 20 minuts by walk. Nearby parks, recreational areas and meeting places.
I heartily recommend
Contact: Kinga Sistermann: +48 536162000
Broker responsible: Joanna Czapska (professional license no. 4585)
The above information is not a commercial offer for the purposes of the law, but is informative. All data relating to the real estate was obtained on the basis of statements of the Landlords.
As a real estate agency we charge a commission.
Additional data
Loggia: 1
Underground parking: 1
Intercom: Yes
Guarded: Yes
Reception: Yes
Video intercom: Yes
Gated: Yes
Video cameras: Yes
Monitoring: Yes
Elevator: Yes
Park: Yes
Bus: Yes
Suburban railway: Yes
Subway: Yes
Pharmacy nearby: Yes
Kindergarten nearby: Yes
Primary school nearby: Yes
University nearby: Yes
Grocery nearby: Yes
Location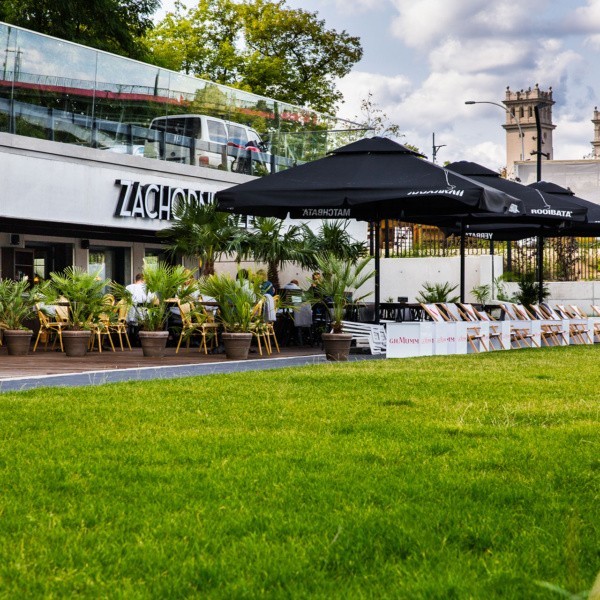 Śródmieście
Powiśle
Granice Powiśla wyznaczają Wisła od wschodu, skarpa wiślana od zachodu oraz mosty Śląsko-Dąbrowski i wiadukt linii średnicowej. Powiśle często określa się obszarem poniżej Skarpy, a więc zalicza się do tego terenu również Solec, który administracyjnie nie jest częścią tego rejonu. Powiśle od początku nosiło miano dzielnicy przemysłowej, natomiast wraz z rozwojem miasta i urbanizacją tych terenów, zaczęto inwestować w tym rejonie w luksusowe kamienice.
Offer no: 360063
The above proposal is not a commercial offer within the meaning of the law but is for information purposes. Partners International Sp. z o.o. makes every effort to ensure that the content presented in our offers is current and reliable. Data on offers was obtained on the basis of statements of the sellers.