Śródmieście, Śródmieście Południowe, Mokotowska
Mokotowska/ Last floor/ Apartment or Office
A unique offer of a detached house in one of the most desirable locations in Warsaw.
The interior was designed by one of the most respected studios of the Olko brothers in Poland and in the world – O&O European Design. The distinguishing features of these designers are: timeless design, the use of only carefully selected and highest quality materials and a beautiful, elegant style. This is also the house we present: here every detail matters and creates a unique, ultra-elegant and luxurious whole. Rooms refined in the smallest detail, furniture made to order, the play of colors, the play of light reflecting in numerous mirrors. The well-thought-out layout of the rooms makes the property also very functional
The house is located on a plot of 700m2.
SCHEDULE:
Ground floor:
Hall, kitchen, open dining room, living room, toilet, dressing room leading to the garage.
Floor:
a bedroom with a dressing room and a bathroom, two bedrooms with a common corridor leading to the bathroom, a master bedroom with a unique dressing room with mirrors leading to the bathroom.
2nd Floor:
open library, guest bedroom with terrace, study and bathroom.
Basement:
Cinema room, dressing room, bathroom.
LOCATION:
Osiedle Pod Skocznią is a very prestigious part of Mokotów, a residential district in the vicinity of the Park, surrounded by green areas on all sides. There are kindergartens and diplomatic missions in the area, numerous shops, restaurants, cafes, service outlets and international schools a little further away.
We cordially invite you to contact us.
Additional data
Bright kitchen: Yes
Balcony: 1
Intercom: Yes
Elevator: Yes
Condition: good
Location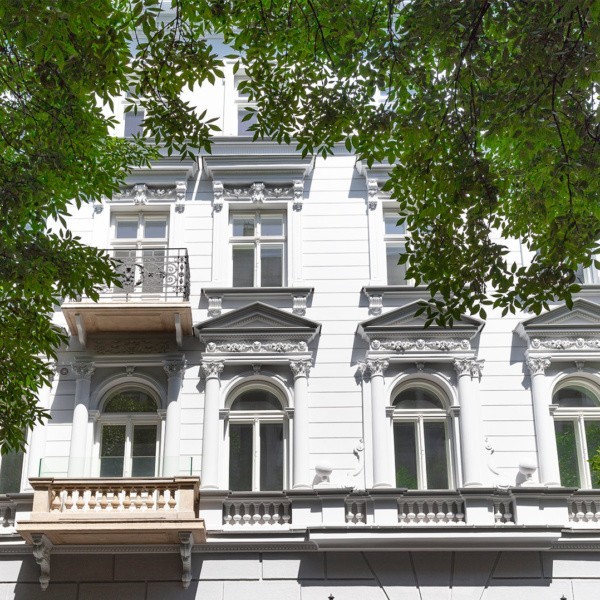 Śródmieście
Śródmieście Południowe
Otoczone jest ulicami Chałubińskiego, Alejami Jerozolimskimi, Stefana Batorego i Alejami Ujazdowskimi. Podział na Śródmieście Południowe i Północne wynika z historycznego podziału centrum miasta. To przepiękna perełka architektoniczna z ogromem terenów zielonych. Śródmieście południowe to rejon, który jako jeden z nielicznych zachował w większości oryginalną zabudowę Warszawy z przełomu XIX i XX wieku. Ta część miasta zaczęła się rozwijać się w II połowie XIX w. – budowano tu przede wszystkim wysokie luksusowe kamienice, które w większości odrestaurowane cieszą oko do dziś.
Offer no: 879911
The above proposal is not a commercial offer within the meaning of the law but is for information purposes. Partners International Sp. z o.o. makes every effort to ensure that the content presented in our offers is current and reliable. Data on offers was obtained on the basis of statements of the sellers.