Śródmieście, Stare Miasto, Mostowa
An apartment in a top location in the Old Town
The tenement house is located at ul. Mostowa, located on the border of the Old and New Towns. In the 16th century, the street served as the main pedestrian route leading to the marina and the crossing over the Vistula River. It was paved in 1595. Despite the abolition of the bridge over the ice in 1603, from which ul. Mostowa Street has retained the function of one of the main pedestrian routes connecting the city with the river bank.
In the process of rebuilding Warsaw after World War II, the image of ul. Mostowa has undergone changes – the tenement houses have been given a stepped character due to the significant decline caused by the location of the street on the escarpment. Bright facades of buildings at ul. Mostowa refer to the eighteenth-century aesthetics.
The walls of the tenement house are decorated with a polychrome by Zofia Czarnocka-Kowalska, made in cooperation with Maria Kwiczyna, Zbigniew Brodowski and Mirosław Karpińska in 1956. Zofia Czarnocka- Kowalewska, as deputy professor Felicjan Kowarski, ran the Painting and Drawing Studio at the Faculty of Interior Design at the Academy of Fine Arts in Warsaw.
Additional information:
Top location right next to the Barbican. The apartment is over 3.5 meters high.
The apartment is completely renovated. Installations and wooden windows were replaced, keeping the old appearance, all under the watchful eye of a conservator.
A cell phone belongs to the apartment.
Possibility to rent a parking space in the car park.
I invite you to the presentations.
Location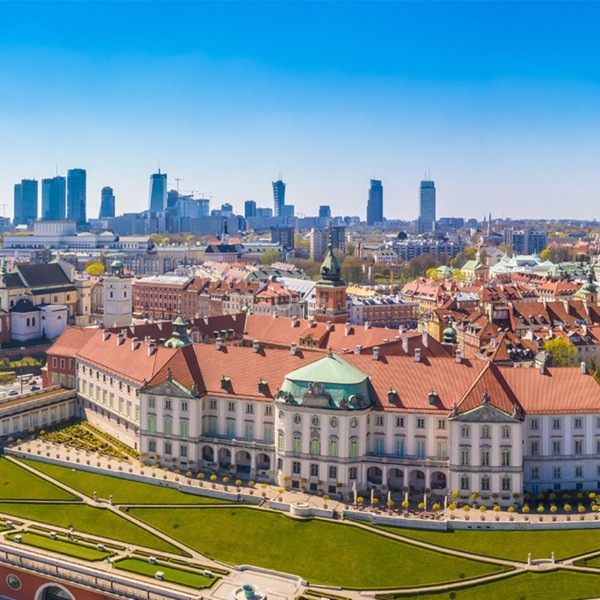 Śródmieście
Stare Miasto i Nowe Miasto
Stare i Nowe Miasto to części Śródmieścia, określane jako najbardziej klimatyczne i urokliwe miejsca Warszawy, w których można poczuć ducha stolicy. Jest to najstarsza część miasta, która nazywała się Stara i Nowa Warszawa. Tu od XII i XIII wieku tętniło życie królewskie, a w przylegających wąskich uliczkach rozwijały się targowiska. Wzniesione zostały przepiękne kamienice, które zmieniały się wraz z nadchodzącymi zmianami w sztuce. Niestety II Wojna światowa, właściwie w 90% zniszczyła architekturę Starego i Nowego Miasta. Po 1945 r. rejony te zostały obudowane i dziś stanowią teren jedyny na świecie planowo zrekonstruowany po zniszczeniach tak katastrofalnych dla architektury. Obszary te zostały wpisane na listę dziedzictwa światowego UNESCO.
Offer no: 282675
The above proposal is not a commercial offer within the meaning of the law but is for information purposes. Partners International Sp. z o.o. makes every effort to ensure that the content presented in our offers is current and reliable. Data on offers was obtained on the basis of statements of the sellers.