Mokotów, Mokotów Dolny, okolice Park Łazienek
Apartment overlooking the Royal Baths
EXCLUSIVE APARTMENT IN INTIMATE SURROUNDINGS
A truly special place – right next to the Royal Łazienki Park, far from the hustle and bustle of the city, yet in its very heart. An intimate apartment building, known to only a few, a synonym of prestige and luxury – not only thanks to its location but also modern architectural and technical solutions as well as absolute privacy.
PRESTIGE | LOCATION | CONCIERGE | GREENERY | 3 BEDROOMS | 281 M2 | LUXURY
APARTMENT
Its interiors can be characterised by contemporary design combining classic and modern architecture, and featuring natural materials which ensure warmth and sublime taste. The total area of over 274 m2 has been divided into:
• Entrance hall with wardrobes
• Open space consisting of living room, dining room and kitchen
• Study
• Guest toilet
• Master bedroom with dressing room and bathing room
• Bedroom with en-suite bathroom
• Second bedroom with en-suite bathroom
• Utility room
Its harmonious atmosphere is complemented by a balcony and a terrace, an ideal place for a meeting with friends on a sunny summer evening.
STANDARD
The apartment is finished to the highest standard, with interiors equipped with natural oak flooring and cabinets, and dominated by a palette of warm, natural colours. It is equipped with Miele appliances in the kitchen, Duravit, Dornbracht and Kaldewei equipment in the bathrooms, built-in wardrobes in the dressing rooms, a Miele laundry machine and dryer in the laundry room, air conditioning and an intelligent house management system (HMS).
LOCATION
Prestigious location in Mokotów, in the immediate vicinity of the green heart of the city centre – the Royal Łazienki Park. Situated on a quiet street right next to the park, the apartment is a prestigious haven of peace in the very heart of a bustling metropolis.
VIEWS OF THE ROYAL ŁAZIENKI PARK
Harmonious life requires closeness to nature and convenient conditions for relaxation. Close proximity to the Royal Łazienki Park provides a unique opportunity to enjoy nature, art and leisure. The park itself as well as King Stanisław August's summer residence boast an exceptional spatial arrangement and architecture. The park is considered one of the most beautiful places for a walk in Europe thanks to its abundant greenery intertwined with magnificent architecture designed by leading architects of the time. The district of Mokotów, adjacent to Śródmieście (city centre), offers all the advantages of living in the centre of a European capital, open to diversity, developing dynamically and full of culture. A renowned area, considered one of the best places to live in Warsaw, offers plenty of opportunities to its residents.
ADDITIONAL INFORMATION
The offer includes one parking space in an underground garage. There is an option to buy 1 or 2 additional parking spaces.
You are most welcome to join me for a presentation and discover the beauty of this place for yourself!
Additional data
Bright kitchen: Yes
Balcony: 1
Terrace: 1
Underground parking: 1
Reception: Yes
Video cameras: Yes
Monitoring: Yes
Alarm: Yes
Elevator: Yes
Condition: perfect
Location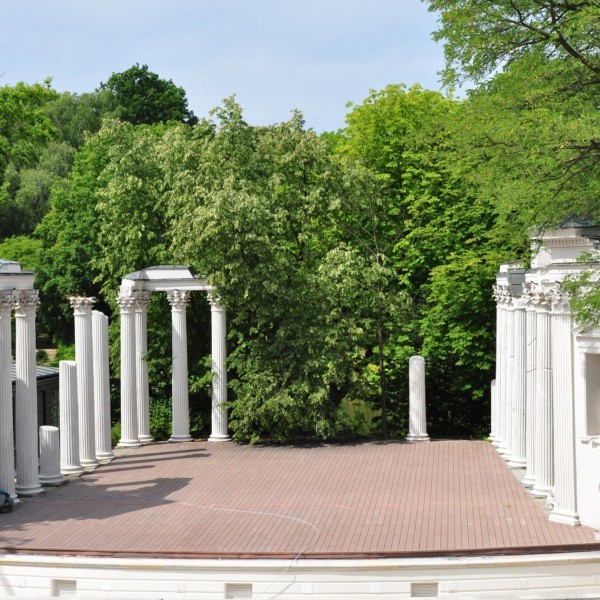 Mokotów
Dolny Mokotów
Dolny Mokotów leży poniżej skarpy, w otulinie Wisły, często nazywany jest Koroną Skarpy. Początkowo były to tereny folwarczne, dopóki Król Stanisław August Poniatowski nie założył tu zespołu pałacowo-ogrodowego, tworząc tu przepiękne zielone parki i pałace skąpane w zieleni ogrodów. Kontynuowano budowanie domów robotniczych i luksusowych willi, np. wzdłuż ulicy Belwederskiej. Centrum Dolnego Mokotowa wyznacza Park Królewski – Łazienki, który zachwyca o każdej porze roku. Obecnie Dolny Mokotów to przede wszystkim zabudowa lat 50., która charakteryzuje się niskimi kamieniczkami ze spadzistymi dachami. Pomiędzy budynkami usytuowane są zielone skwerki i parki.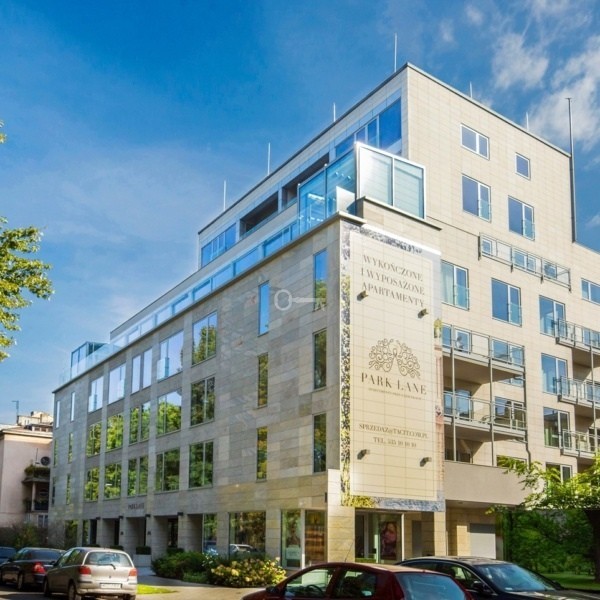 Investment
Park Lane
PARK LANE APARTMENTS – WARSAW, MOKOTOW The apartments are spacious and elegantly decorated, with high-end finishes and modern amenities. Each apartment features floor-to-ceiling windows that offer stunning views of the city, as well as hardwood floors, designer kitchens and spa-like bathrooms. In addition to its prime location and luxurious amenities,…
Offer no: 920760
The above proposal is not a commercial offer within the meaning of the law but is for information purposes. Partners International Sp. z o.o. makes every effort to ensure that the content presented in our offers is current and reliable. Data on offers was obtained on the basis of statements of the sellers.