Warszawa, Żoliborz, pl. Żoliborz
BEAUTIFUL APARTMENT IN ARTISTIC JOLIBORZ!
A BEAUTIFUL APARTMENT IN ŻOLIBORZ ARTYSTYCZNY!
Elegantly furnished, spacious apartment in a luxury apartment building.
LAYOUT OF ROOMS:
– living room with kitchenette
– office
– bedroom with wardrobe
– bathroom
– Toilets
– wardrobe with laundry
– terrace (60 m2)
LOCATION:
The apartment is located in a very well-connected part of Warsaw, with full infrastructure. In the vicinity of kindergartens, nurseries, primary schools, middle schools, high schools, pharmacies, clinics, post office. In the vicinity of OSiR Żoliborz (swimming pool, gym, fitness center, ice rink, skate park) as well as a rope park and a horse farm.
The estate is located not far from "Kępa Potocka" which is an incentive to spend time outdoors.
ADDITIONAL INFORMATION:
– 2 parking spaces in the underground garage
I INVITE YOU FOR A PRESENTATION !!!
Additional data
Balcony: 1
Terrace: 1
Underground parking: 1
Intercom: Yes
Guarded: Yes
Elevator: Yes
Condition: high standard
Television: Yes
Location
Warszawa
Żoliborz
"Chcemy Żoliborza od morza do morza" – nie bez powodu to hasło widnieje na muralu Łukasza Rudnickiego przy Metrze Marymont. Sama nazwa wskazuje, że jest to piękna przestrzeń, z francuska "Joli Bord", co dokładnie oznacza "Piękny brzeg". Infrastruktura Żoliborza kształtowała się w latach 20. XX wieku, co można zauważyć przyglądając się architekturze willi i rezydencji zlokalizowanych wzdłuż klimatycznych, wąskich uliczek. Głównymi osiami stały się ulice Mickiewicza i Krasińskiego z Placem Inwalidów i Placem Wilsona. Pomiędzy ulicami rozpościera się przepiękny park Stefana Żeromskiego ze Starą Prochownią na środku, gdzie można dobrze zjeść, wypić i dotknąć kultury.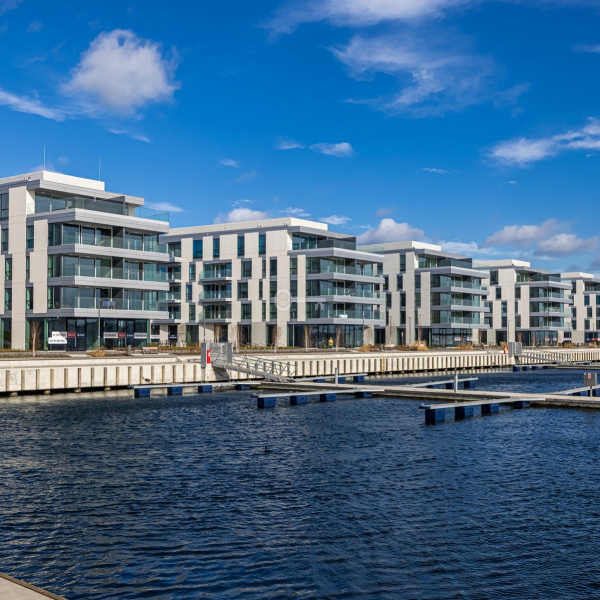 Investment
Yacht Park
. Investment:. The prestigious apartment complex was designed to ensure the comfort of its residents. The quality and extreme precision of its construction, will be evident in every inch. Yacht Park offers 135 unique apartments located in six 5-story buildings that will occupy an area of more than 6,000 square…
Offer no: 664314
The above proposal is not a commercial offer within the meaning of the law but is for information purposes. Partners International Sp. z o.o. makes every effort to ensure that the content presented in our offers is current and reliable. Data on offers was obtained on the basis of statements of the sellers.