Wilanów, Stary / Nowy Wilanów, Sarmacka
Osiedle Avangarden w Miasteczku | Projekt JEMS
COMFORTABLE LARGE ONE BEDROOM APARTMENT IN MIASTECZKO WILANÓW FOR A COUPLE OR SINGLE PERSON
******
With terrace and garden | Privacy | Spacious living area | In a high standard building |
ROOM LAYOUT AND STANDARD
The apartment consists of a living room with a kitchen and a dining room. At the entrance you will find numerous wardrobes for clothes and shoes. The bathroom has a bio fireplace and a bathtub with a shower. The bedroom is separated from the living room by a glass wall with an automatic curtain. A transparent screen has been installed on the glass wall, which enables watching TV in HD quality and in 3D format. The surround sound is provided by the multi-channel Harman Kardon receiver with 8 speakers. Italian stone placed on the walls in the bathroom. The bathroom and all wardrobes on the fronts are made of natural veneer.
At the back of the bedroom there is a spacious wardrobe. The apartment is located on the ground floor and has access to a terrace and garden with greenery. It is a private space for evening meetings and rest.
BUILDING DESCRIPTION
The apartment is located in a high standard building finished from 2010, designed by the well-known architectural studio JEMS Architekci. Roof skylights, single-pass staircases and a brick façade are the hallmarks of this project. In the estate there are numerous bicycle places as well as 24-hour security.
LOCATION
In the immediate vicinity (a minute's walk) there is a rich urban infrastructure: cafes, bakeries, butchers, greengrocers, laundries, parcel lockers and health food stores. Besides, a large chain store.
Within a dozen or so minutes on foot we will reach Jan III Sobieski's palace and the surrounding palace gardens, as well as the fashionable Royal Wilanów – an office and shopping center with numerous cafes and restaurants (offering cuisines from around the world) and a gym. In the immediate vicinity there are main bus stops at Al. Wilanowska and Al. Rzeczpospolitej.
Miasteczko Wilanów is a perfect space for recreation and sports. We can find here numerous bicycle paths, running routes, and outdoor gyms for CrossFit. It is also a great place for good education, because in the vicinity there are kindergartens and public and international schools.
Parking space in the underground car park included in the price.
Keys to the apartment available in our agency. You are welcome to see this apartment!
Additional data
Intercom: Yes
Guarded: Yes
Gated: Yes
Monitoring: Yes
Elevator: Yes
Location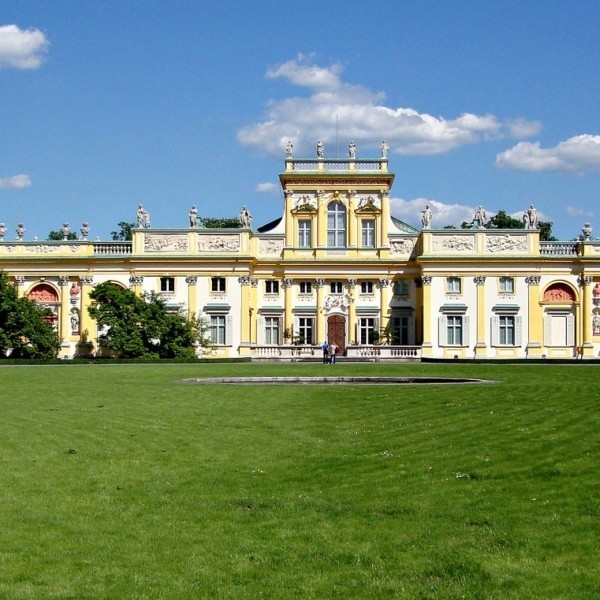 Wilanów
Stary / Nowy Wilanów
Wilanów był najstarszą osadą założoną na dawnych terenach Warszawy. Wcześniej nazywany Milanowem, ostatecznie dzięki pałacowi Villa Nova powstałemu w XVII wieku ochrzczony Wilanowem. Okolica to piękne, malownicze tereny dawnych sadów w Wilanowie. Obecnie to jedna z najczęściej poszukiwanych lokalizacji przez ekspatów oraz rodziny z dziećmi. Przede wszystkim z tego względu, że Wilanów oferuje doskonałą infrastrukturę edukacyjną. To tu znajdują się szkoły niemiecka, kanadyjska, francuska, a szkoły brytyjska i amerykańska położone są w niedalekiej odległości.
Offer no: 714867
The above proposal is not a commercial offer within the meaning of the law but is for information purposes. Partners International Sp. z o.o. makes every effort to ensure that the content presented in our offers is current and reliable. Data on offers was obtained on the basis of statements of the sellers.