Warszawa, Śródmieście, Śródmieście Południowe
Wiejska | 78 m2 | elegant interiors | townhouse
OFFICE SPACE IN A BEAUTIFULLY RESTORED TENEMENT HOUSE, IN A PRESTIGIOUS LOCATION OF ŚRÓDMIEŚCIE
78 m2 | 4 rooms | Prestigious location | Representative interiors | 24/7 security
*****
LAYOUT
Premises with an area of ​​78m2, located on the 2nd floor in the restored tenement house.
It consists of:
* 4 spacious and bright offices,
* server room,
* toilet,
* kitchen.
The kitchen is equipped with a refrigerator and a dishwasher, wooden cabinets.
A classic wooden, oak parquet was laid on the floor.
STANDARD
A renovated tenement house, intended only for renting office space.
Completely new façade, installations, and interior arrangements, maintaining the pre-war stucco, adding warmth and character to the interior.
LOCATION
The property is located in a prestigious location in Warsaw – at Wiejska St., in the vicinity of the Seym, the President's Chancellery, Trzech Krzyży Square, and many embassies.
The quarter of streets is adjacent to huge downtown green areas, incl. Ujazdowski Park, Łazienki Królewskie, Agrykola, Botanical Garden.
Great access via city communication from anywhere in Warsaw.
ADDITIONAL INFORMATION
The facility operates:
– video intercom
– alarm
– ICT infrastructure
– 24/7 security in the building
– optical fiber
The rental price does not include service charges in the amount of 11% of the net monthly rent.
Service charges include:
– cold water consumption,
– garbage collection,
– share in perpetual usufruct,
– participation in real estate tax,
– protection,
– cleaning and snow removal in front of the building,
– works on the maintenance of green areas and equipment in common areas.
Additional charges: electricity (including heating), internet and telephone.
Deposit: 3 months' gross rent with service charges.
The rental price is given in the net value.
I kindly invite you to the presentation.
Additional data
Intercom: Yes
Guarded: Yes
Reception: Yes
Video intercom: Yes
Gated: Yes
Video cameras: Yes
Monitoring: Yes
Alarm: Yes
Bus: Yes
Tram: Yes
Fitness nearby: Yes
Pool nearby: Yes
Bank nearby: Yes
Pharmacy nearby: Yes
Nursery nearby: Yes
Kindergarten nearby: Yes
Primary school nearby: Yes
Grocery nearby: Yes
Location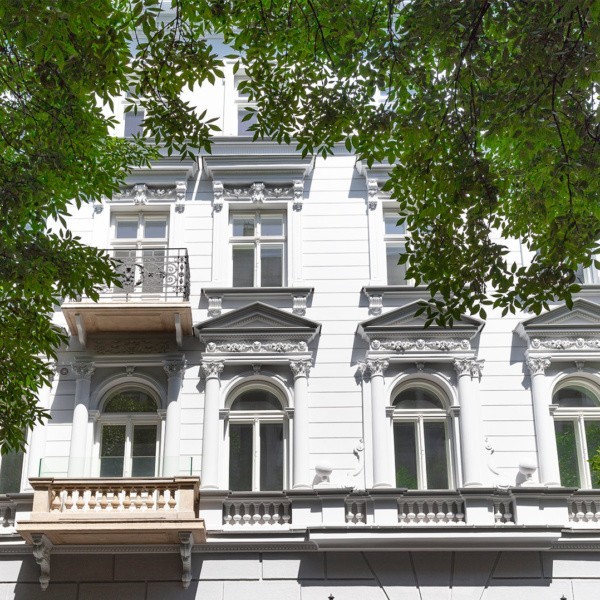 Śródmieście
Śródmieście Południowe
Otoczone jest ulicami Chałubińskiego, Alejami Jerozolimskimi, Stefana Batorego i Alejami Ujazdowskimi. Podział na Śródmieście Południowe i Północne wynika z historycznego podziału centrum miasta. To przepiękna perełka architektoniczna z ogromem terenów zielonych. Śródmieście południowe to rejon, który jako jeden z nielicznych zachował w większości oryginalną zabudowę Warszawy z przełomu XIX i XX wieku. Ta część miasta zaczęła się rozwijać się w II połowie XIX w. – budowano tu przede wszystkim wysokie luksusowe kamienice, które w większości odrestaurowane cieszą oko do dziś.
Offer no: 915317
The above proposal is not a commercial offer within the meaning of the law but is for information purposes. Partners International Sp. z o.o. makes every effort to ensure that the content presented in our offers is current and reliable. Data on offers was obtained on the basis of statements of the sellers.