Warszawa, Śródmieście, Śródmieście Południowe
An intimate apartment in the heart of Warsaw.
The proximity of the cultural and social heart of the city, combined with prestige, peace and comfort – are the advantages of our intimate apartment.
A completely renovated apartment in a townhouse with a 66 m2 elevator, consists of:
– a spacious living room with a kitchenette,
– two bedrooms,
– toilets,
– bathrooms with shower.
The whole is finished with an amazing sense of taste.
LOCATION
The immediate proximity of ul. Mokotowska as well as the lively social Square of the Savior. The view from the third floor of the presented apartment to the crown of surrounding trees will undoubtedly provide the potential tenant with a sense of relaxation.
The location also provides many attractive places on the cultural map of Warsaw, excellent communication (250m to Metro Politechnika).
 
I cordially invite you to the presentation!
Additional data
Bright kitchen: Yes
Furnishings: No
Intercom: Yes
Elevator: Yes
Condition: perfect
Location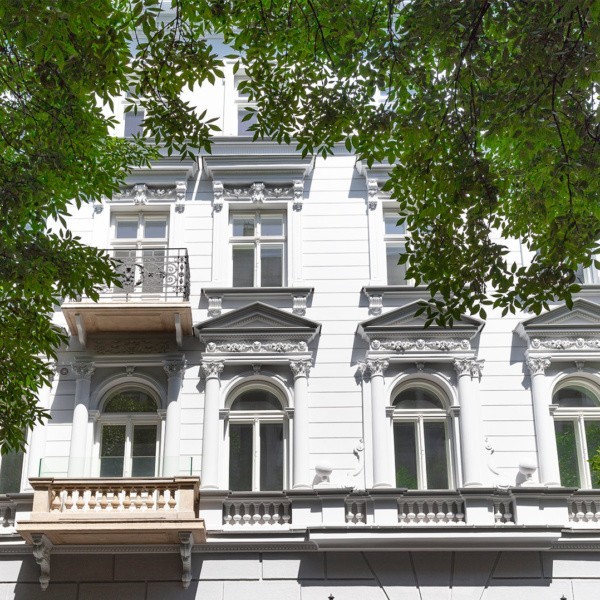 Śródmieście
Śródmieście Południowe
Otoczone jest ulicami Chałubińskiego, Alejami Jerozolimskimi, Stefana Batorego i Alejami Ujazdowskimi. Podział na Śródmieście Południowe i Północne wynika z historycznego podziału centrum miasta. To przepiękna perełka architektoniczna z ogromem terenów zielonych. Śródmieście południowe to rejon, który jako jeden z nielicznych zachował w większości oryginalną zabudowę Warszawy z przełomu XIX i XX wieku. Ta część miasta zaczęła się rozwijać się w II połowie XIX w. – budowano tu przede wszystkim wysokie luksusowe kamienice, które w większości odrestaurowane cieszą oko do dziś.
Offer no: 520528
The above proposal is not a commercial offer within the meaning of the law but is for information purposes. Partners International Sp. z o.o. makes every effort to ensure that the content presented in our offers is current and reliable. Data on offers was obtained on the basis of statements of the sellers.