Praga-Północ, Praga, Stalowa
Atmospheric, new apartment in the Old Praga district
A CUTE APARTMENT IN A NEW INVESTMENT
This charming apartment is located on the second floor of a new investment at Stalowa Street.
On over 38 sq m there is a living room with a kitchenette, a bedroom and a large bathroom. The great advantage of the apartment is a six-meter long, adjustable balcony, which naturally enlarges the living space.
High-quality materials that were used to finish the apartment – oak floor, concrete tiles, wooden furniture make the apartment comfortable and cozy. In addition, the atmosphere of Old Praga permeates this modern complex. The courtyard and patio, which are available to residents, are arranged in a very interesting way.
The tenant bears the costs associated with the individual use of utilities – electricity, water.
Location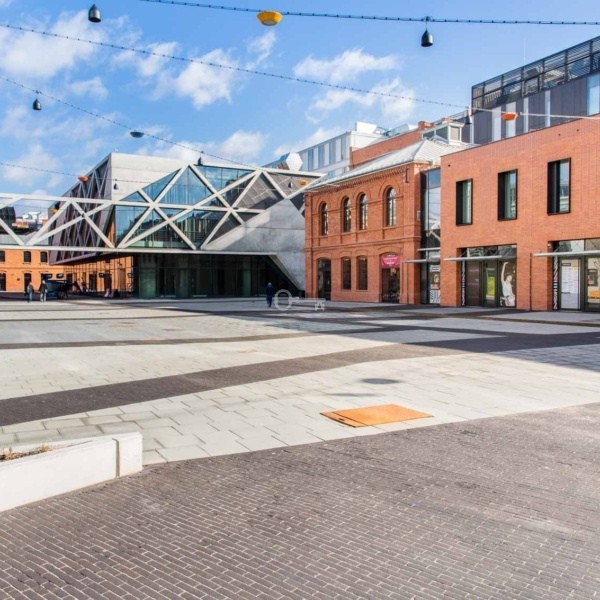 Warszawa
Praga-Północ
Praga Północ położona jest po prawej stronie Wisły, sąsiaduje od południa z Pragą Południe , od północy z Białołęką. Praga Północ, przede wszystkim charakteryzuje się, ocalałą podczas II wojny światowej, zabudową. Cieszy oko nie tylko mieszkańców, ale i turystów, którzy odkrywają dawną Warszawę przechadzając się uliczkami. Osią dzielnicy jest ulica Targowa, wzdłuż której znajdują się zabytkowe kamieniczki jeszcze z XIX wieku. Na Targowej mieści się najstarszy dom mieszkalny, w którym obecnie siedzibę ma Muzeum Warszawskiej Pragi i Bazar Różyckiego.
Offer no: 247818
The above proposal is not a commercial offer within the meaning of the law but is for information purposes. Partners International Sp. z o.o. makes every effort to ensure that the content presented in our offers is current and reliable. Data on offers was obtained on the basis of statements of the sellers.