Śródmieście, Śródmieście Północne, Krakowskie Przedmieście
A COMMERCIAL SPACE IN A UNIQUE TENEMENT HOUSE IN THE CITY CENTER

A prestigious, historic tenement house | Water fountains | Pool with jacuzzi | Elegant surroundings | Central location | Perfect communication *****
TENEMENT HOUSE
Messalka is a tenement house built in 1910 according to the design of J. Dzierżanowski at Krakowskie Przedmieście Street, in the very heart of Warsaw's Śródmieście. This extraordinary place, filled with history, owes its name to Lucyna Messal, a well-known and admired in the interwar period, a resident of the building, a favorite of Warsaw, an opera singer, dancer and actress.
In 1911, a modern bathing establishment was opened in the outbuilding of the tenement house, the Central Baths, later more commonly known as the Baths under Messalka.
ROOM LAYOUT
The premises has four floors with a total area of 800 m2 and communication routes.
Level +1 – 127 m2 (two rooms)
Level 0 – 252 m2 (one room)
Level -1 – 275 m2 (six rooms)
Level -2 – 147 m2 (three rooms)
The unique atmosphere of the premises is emphasized by a glass roof, water fountains and a swimming pool with a jacuzzi.
LOCATION
This unique tenement house is located in one of the most prestigious locations in Warsaw, at Krakowskie Przedmieście, surrounded by unique, historic architecture. In the immediate vicinity, there are lively streets, green areas, the Old Town, and the Saxon Garden. It is a place of many cultural, social, sports, and political events.
Numerous public transport stops and the proximity of the metro station guarantee quick and comfortable communication with other districts of Warsaw.
ADDITIONAL INFORMATION
Monthly rent: PLN 60,000.00.
Service charge: PLN 12,000.00.
Electricity is payable according to consumption.
The prices do not include VAT.
I warmly welcome you to a presentation.
Location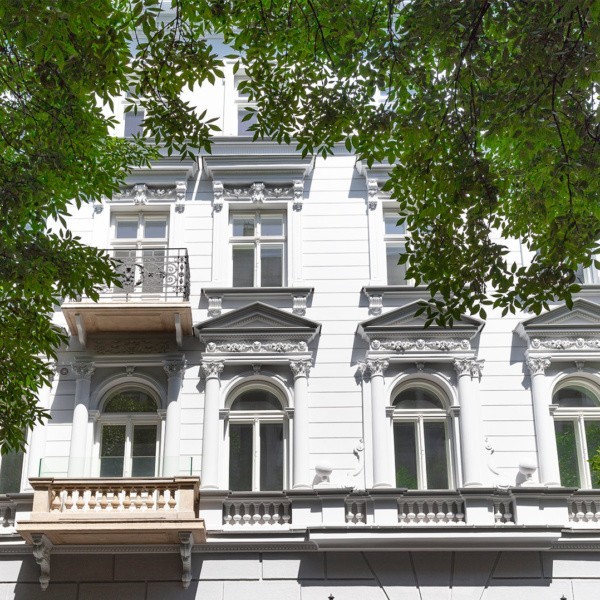 Śródmieście
Śródmieście Północne
Śródmieście Północne wyznaczają trzy Aleje: Jerozolimskie, Jana Pawła II i Solidarności oraz skarpa wiślana od wschodu. To najbardziej reprezentacyjna przestrzeń miasta, której osią jest najwyższa budowla w Warszawie, Pałac Kultury i Nauki. Tu znajduje się centrum turystyczne i biznesowe stolicy. Historia jednak nie była dla tej przestrzeni łaskawa, podczas II wojny światowej praktycznie wszystkie budynki, często jeszcze z czasu secesji, zostały zniszczone. Obecnie kontynuowane jest odbudowywanie zabytkowej części architektury, ale przede wszystkim z naciskiem na budowę nowoczesnych wieżowców, które stanowią wizytówkę Warszawy.
Offer no: 742430
The above proposal is not a commercial offer within the meaning of the law but is for information purposes. Partners International Sp. z o.o. makes every effort to ensure that the content presented in our offers is current and reliable. Data on offers was obtained on the basis of statements of the sellers.