Wilanów, Stary / Nowy Wilanów, Wiertnicza
MODERN OFFICE BUILDING | PERFECT LOCATION
In this one-storey office building with the previous floors has a stigma of 275 sq m. Large glazing will create space and space gives the tenant opportunities. Currently, the surfaces are divided, they are divided by light walls, they are partially displaced. Each floor has its own sanitary facilities and each is accessible via a strip of the staircase.
TECHNICAL DATA
The building is partially. Windows open in it. Constructive cabling, computer cabling and link connection installed. The building is equipped with smoke detectors, and each floor has an access control system. The office building is monitored. It has a reception and conference sales. There are 14 parking spaces in the underground garage. All tiers are the judge. The building is also adapted for the disabled. Currently, the tenant is a TV station and the spaces have been adapted to its beginning.
LOCATION
The building is in a great location at the beginning of Wiertnicza Street.
They surround one another with an office, service and educational facility. Great connection of public transport, main communication artery Mokotów connection with Wilanów makes it an ideal place for an office or educational institution.
Location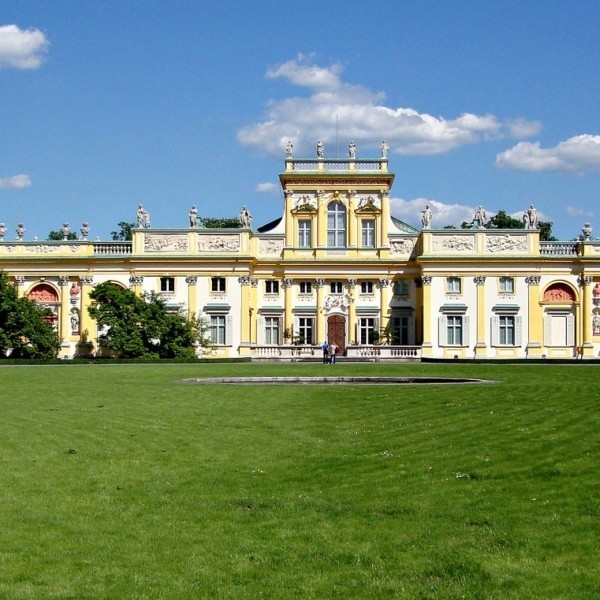 Wilanów
Stary / Nowy Wilanów
Wilanów był najstarszą osadą założoną na dawnych terenach Warszawy. Wcześniej nazywany Milanowem, ostatecznie dzięki pałacowi Villa Nova powstałemu w XVII wieku ochrzczony Wilanowem. Okolica to piękne, malownicze tereny dawnych sadów w Wilanowie. Obecnie to jedna z najczęściej poszukiwanych lokalizacji przez ekspatów oraz rodziny z dziećmi. Przede wszystkim z tego względu, że Wilanów oferuje doskonałą infrastrukturę edukacyjną. To tu znajdują się szkoły niemiecka, kanadyjska, francuska, a szkoły brytyjska i amerykańska położone są w niedalekiej odległości.
Offer no: 549777
The above proposal is not a commercial offer within the meaning of the law but is for information purposes. Partners International Sp. z o.o. makes every effort to ensure that the content presented in our offers is current and reliable. Data on offers was obtained on the basis of statements of the sellers.