Wawer, Radość, Izbicka
Comfortable family house in Radosc
FOREST PLOT | JOY DETACHED HOUSE
This detached house is located on a beautiful, forested plot in the central part of Radość – the Wawer district.
The peaceful, green part of the city attracts with its charm of pine trees and at the same time the proximity of the city.
Very good location guarantees efficient public transport – the house is located only 500m from the suburban railway station. The charming surroundings, close to recreational paths: bicycle and cross-country, fantastic walking paths and the microclimate created by the surrounding pine forests makes the apartment in Radość very comfortable.
The original shape of the house is a traditional Mazovian cube, which was expanded and enlarged in 2005. Today, this classic building has over 250 sq m and virtually every window has a view of the treetops.
FUNCTIONAL LAYOUT OF ROOMS | STONE FLOORS TWO GARAGES
On the high ground floor there is a spacious living room with fireplace, dining room, kitchen and bathroom. The first floor is a private space: 3 bedrooms, 2 bathrooms and a wardrobe.
By the house there are two garages and part of the house has a basement – excellent storage spaces, a pantry and a place for a wine cellar.
The interiors have been tastefully finished using high quality materials: wooden floors, granite slabs, and an original fireplace.
From the living room we can go out to the spacious, southern terrace with direct access to the beautifully kept garden.
From the front of the house, driveways and paths are made of granite cubes, under which there are heating mats.
The entire property is a combination of classic design elements and good materials.
Additional data
Bright kitchen: Yes
Balcony: 1
Terrace: 1
Basement: 1
Parking: 2
Garage: 2
Garden: 1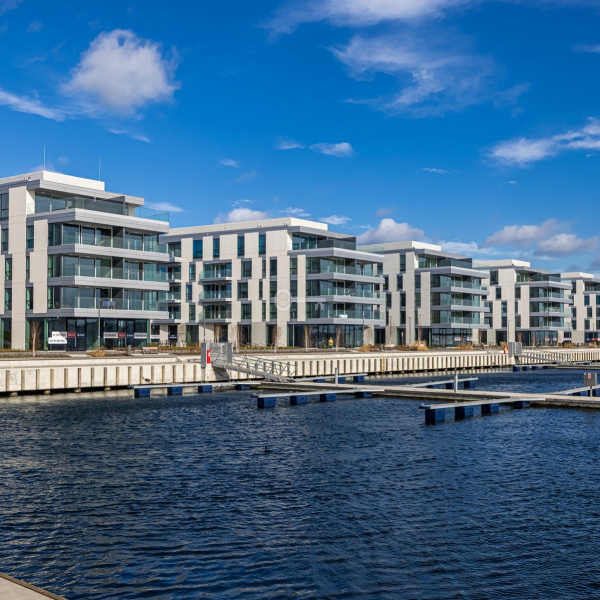 Investment
Yacht Park
. Investment:. The prestigious apartment complex was designed to ensure the comfort of its residents. The quality and extreme precision of its construction, will be evident in every inch. Yacht Park offers 135 unique apartments located in six 5-story buildings that will occupy an area of more than 6,000 square…
Offer no: 717151
The above proposal is not a commercial offer within the meaning of the law but is for information purposes. Partners International Sp. z o.o. makes every effort to ensure that the content presented in our offers is current and reliable. Data on offers was obtained on the basis of statements of the sellers.