Warszawa, Praga-Południe, Wąchocka
House in Saska Kepa for office purposes
House in terraced houses in Saska Kępa for office purposes.
The house is surrounded by other residential buildings converted into offices. The building is very well kept and the interior is bright and aesthetic.
LAYOUT OF THE ROOMS
Cellars:
1. utility room 21.9 m2
2. utility room 12 m2
3. communication 9.2
4. boiler room 3.8 m2
5. server room 12 m2
6. wc 2.5 m2
7. Garage of 16.7 m2
Ground floor
1. room 38.5 m2
2. room 12 m2
3. room 17.3 m2
4. hall 4.1 m2
5. WC 5.8 m2
6. 3 m2 magazine
1st floor
1. room 26 m2
2. room 12.9 m2
3. room 13.4 m2
4. communication 8.1 m2
5. bathroom 5.9 m2
FINISHING STANDARD
Each room has lighting, some of them have air conditioning. There are carpets on the floor. There is a reception desk on the ground floor at the entrance. There is a kitchenette on the first floor in the hall.
ADDITIONAL INFORMATION
There is possibility to park 3 cars directly in front of the building and one in the garage. There is an optical fiber and small garden at the back of the building. The house is available from June 1st.
Contact: Kinga Sistermann: +48 536162000
Broker responsible: Joanna Czapska (professional license no. 4585)
The above information is not a commercial offer for the purposes of the law, but is informative. All data relating to the real estate was obtained on the basis of statements of the Landlords.
As a real estate agency we charge a commission.
Additional data
Basement: 1
Garage: 1
Garden: 1
Blinds: Yes
Grating: Yes
Alarm: Yes
Condition: very good
Internet: Yes
Water: Yes
Current: Yes
Sewerage: Yes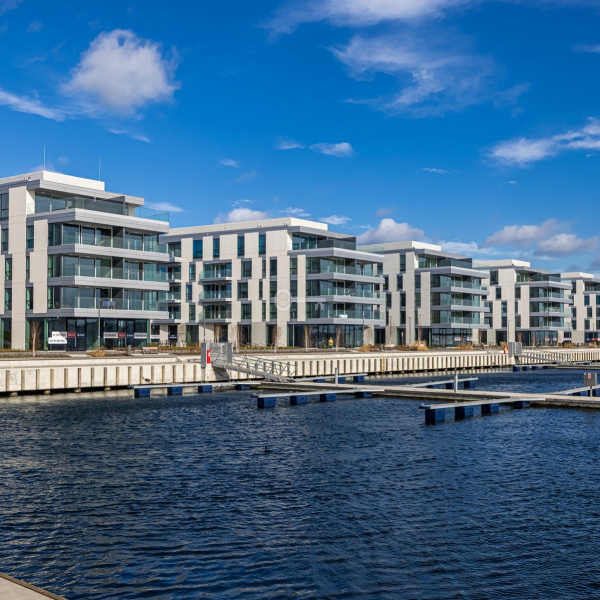 Investment
Yacht Park
. Investment:. The prestigious apartment complex was designed to ensure the comfort of its residents. The quality and extreme precision of its construction, will be evident in every inch. Yacht Park offers 135 unique apartments located in six 5-story buildings that will occupy an area of more than 6,000 square…
Offer no: 617168
The above proposal is not a commercial offer within the meaning of the law but is for information purposes. Partners International Sp. z o.o. makes every effort to ensure that the content presented in our offers is current and reliable. Data on offers was obtained on the basis of statements of the sellers.