Rolls-Royce, Bentley, Dior, The London Broker, Sotheby's, Kensington, Hola Design, Marriott Warsaw, Sheraton Sopot, Sofitel Grand Sopot, Dr Irena Eris hotels,
and now… Partners International!
We are proud to announce that we are the first real estate office in Poland to win the title of Best Luxury Real Estate Brokerage in Poland 2022 awarded by the Luxury Lifestyle Awards committee in New York.
This is one of the most prestigious awards in the world, honoring the best luxury goods and brands. We asked the jury of this year's competition what determined Partners International's success in this important category!
What is the mission of the Luxury Lifestyle Awards in New York?
The objective of Luxury Lifestyle Awards is to recognize excellence across the whole range of industry sectors and maintain the highest standards in the property industry worldwide.
What kind of competition did we have to face? How many companies did we have to overtake to be successful in the Real Estate Brokerage Agency category?
Out of the 25 reviewed real estate companies in Poland, 13 were invited for nomination and were taking part in the selection process, and we have 3 winners in different real estate categories – your company being the exclusive winner for Best Luxury Real Estate Brokerage category.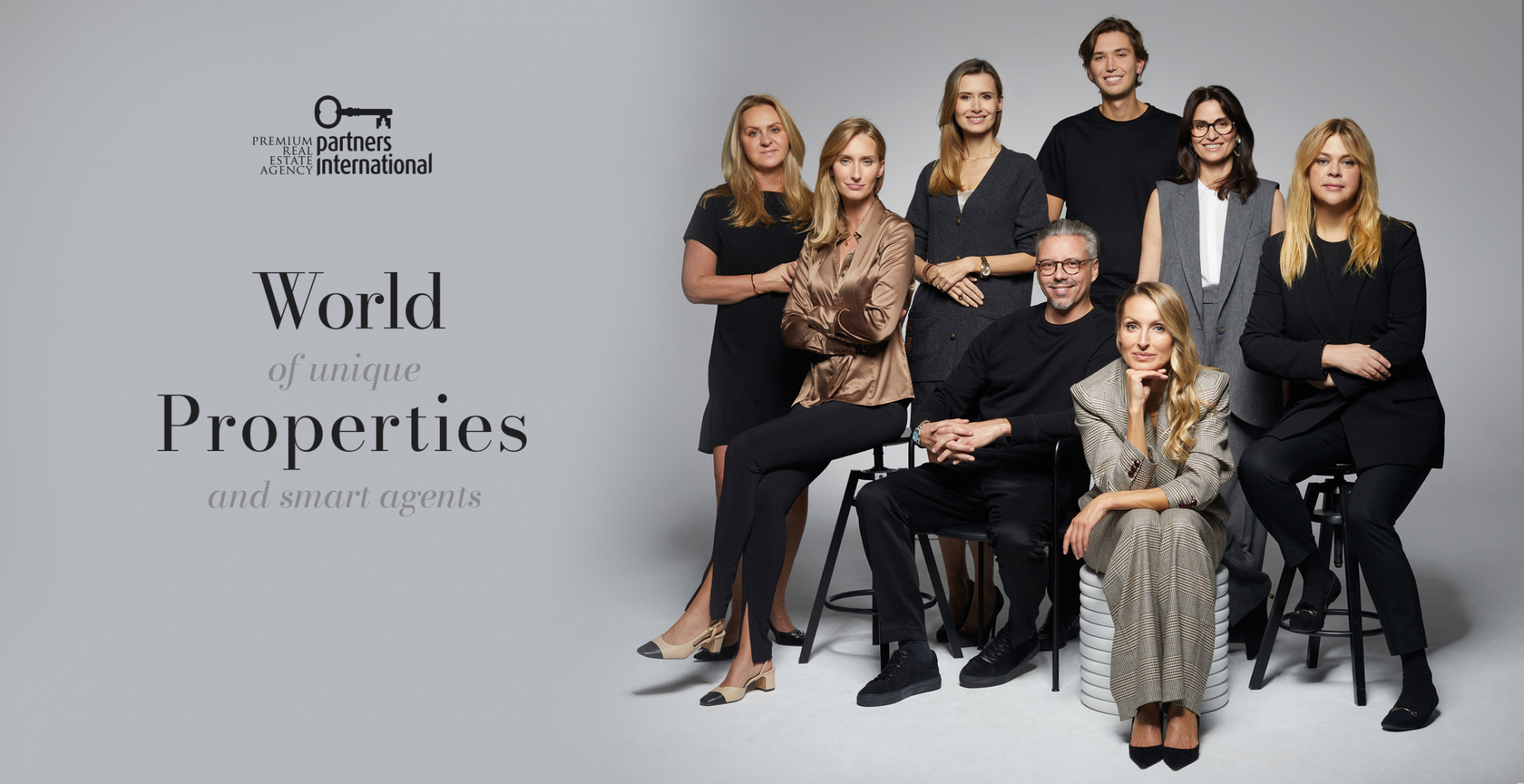 Can we talk about some of the values or actions that made us win this category?
Partners International have been recognized for the impeccable quality of the listings, proven record of excellent customer service and high level of clients' satisfaction. Our team was impressed by your attention to the clients' needs and the initiatives you launch in response to the market needs and struggles such as COVID 19 pandemic or the war in Ukraine. It could not be unnoticed that Partners International organize and take part in various networking and charity events having a positive impact on the community.
What is the most difficult thing about choosing winners in the categories?
Working in the luxury segment, we know that the main factors in choosing a particular brand, product or service are intangible attributes such as image, legend, and reputation. These attributes are difficult to evaluate and compare. Our mission is to identify the companies that provide the best customer experience and make a difference in their industry, that is why we have to consider a big variety of factors and tell the world about the most deserving companies.
We are a team of experts ready to meet any challenge. Is it the company's values and commitment to customer relationships that make our services rated as exceptional?
Like I mentioned above, Partners International impressed our team with not only the property portfolio (which is undeniably great), but also with your company values and a very personalized approach to each client.
How does the Lifestyle Luxury Awards impact brand value?
Luxury Lifestyle Awards is one of the world's most recognized and respected brands, providing assurance of the highest quality, and representing pioneering excellence and innovation. Luxury Lifestyle Awards Winner Logos are recognized worldwide and confirm the exceptional nature of a company in the eyes of the global professional and consumer community. There are international luxury brands, as well as small-scale local companies, among the winners of Luxury Lifestyle Awards, and they all stand out for their drive for perfection and desire to deliver top-quality goods and services to demanding high-profile clients.
We sincerely thank you for the interview and the appreciation of Partners International on an international level. We are happy with our success and we are already preparing new fantastic services and offers for our clients!
Interview with Kate Chartenkova and Vyonne Hohls
by Agata Pacak