THE SALE OF A WELL-KNOWN INVESTMENT IN SOPOT – MONTE 27 BEHIND YOU.  THE LAST UNIT OF 22 HAS JUST BEEN PURCHASED! HOW DOES IT FEEL?
Each investment is a little bit my child, which I watch grow up, from the hole in the ground to the last detail. I know all the buildings I've sold like the back of my hand, I feel part of these beautiful well thought-out projects, so there are of course feelings of joy in me after the last sale, pride, but also a kind of nostalgia – the project I've been in charge of for the last two years is coming to an end, it's touching.
WHAT IN THE WHOLE PROJECT GIVES YOU THE GREATEST SATISFACTION?
For me, the greatest satisfaction is the people and their emotions. Gratitude for guiding them through the difficult sales process, explaining to them what the process is all about. With each Client I try to create a relationship based on trust. After the final contracts, we continue to keep in touch, and this is a success for me. After-sales service is an important part of my job.
Besides, watching a building grow before my eyes, under my wings fills me with pride.
HOW LONG DID IT TAKE TO SELL THE INVESTMENT?
We started sales during a difficult period, as another wave of pandemics was breaking out. We felt the turmoil not only in our contact with the customer, who feared what the next day would bring, but also at the construction site – staff shortages due to illnesses, weather conditions – these were hurdles to jump over. The building was built in two years, and that's how long it took to sell it. We carried out the set plan, despite everything, besides we sold the apartments 10% more expensive than the original price list.
WHAT MADE THIS INVESTMENT STAND OUT FROM OTHERS? WHAT DETERMINES A SUCCESSFUL SALE?
Location, location, location! Sopot is a beautiful city with an interesting history and this is the distinguishing feature that we first noticed as an Agency and then passed on to our clients. Talking about Sopot, about the streets surrounding Monte Cassino Street, was pure pleasure. This location is the certainty of the peace and quiet of the second line of buildings, while at the same time within walking distance of Sopot's most famous street and the sea. The proximity of the beach, the sound of the seagulls, quiet, charming streets – this is Sopot.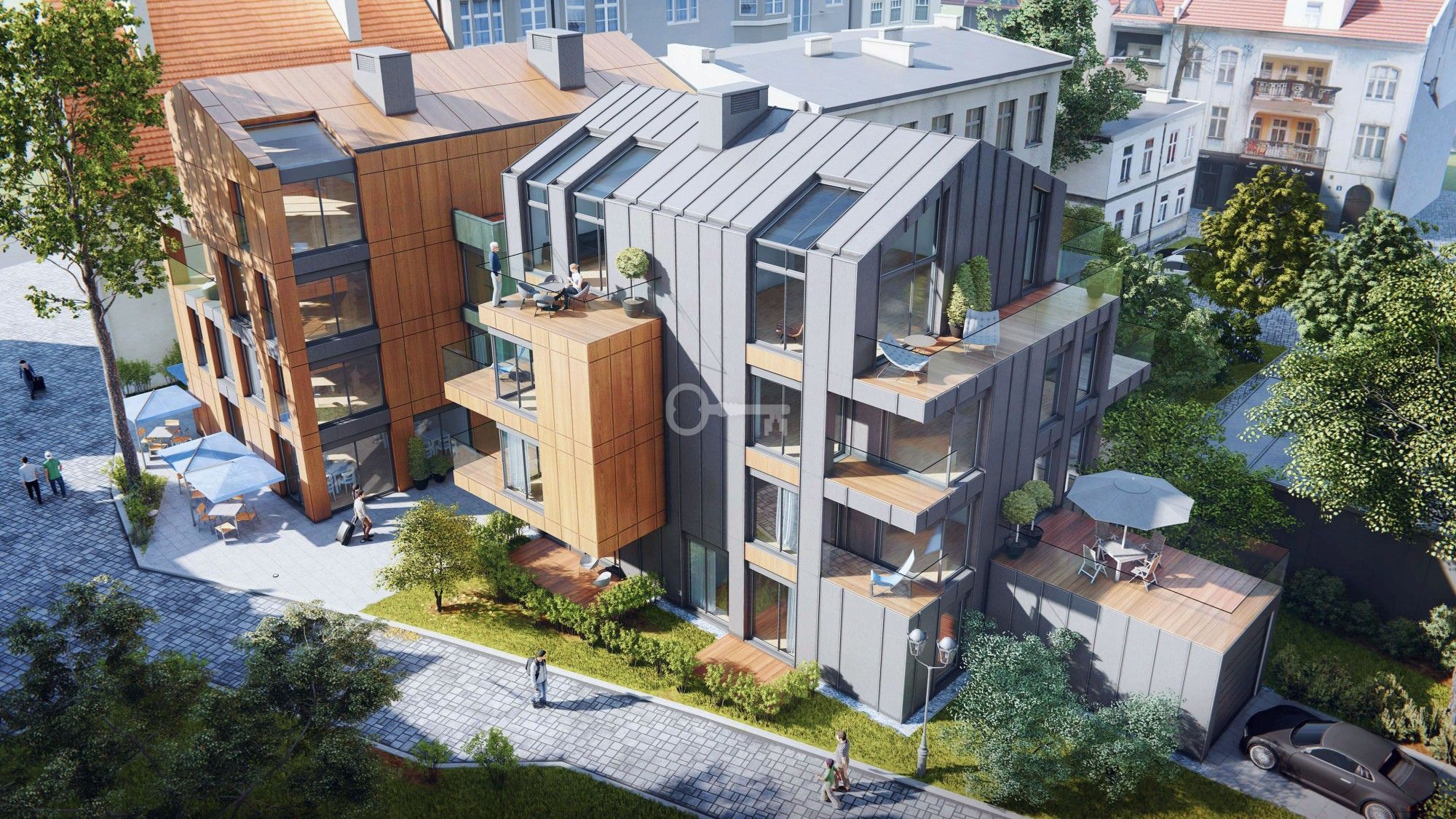 WHAT WAS THE COOPERATION WITH THE DEVELOPER MONTE 27 LIKE? WHAT DID THE DEVELOPER APPRECIATE ABOUT WORKING WITH PARTNERS INTERNATIONAL?
For me, the most important thing is that the developer feelt great support both in me and Partners International. We are looking in the same direction, we care about the same things – we build a beautiful investment, we want satisfied residents. These are our common goals. I think that's what sets us apart in working with developers – we are a backstop for investors. I know that the Monte 27 developer is grateful to us for that.
The cooperation has been successful, reports according to the investors' needs, joint brainstorming, constant contact – it's important to resolve any doubts on an ongoing basis. And to be creative in responding to these question marks, open to all possibilities, compromises.
WAS THIS INVESTMENT ALSO AN OPPORTUNITY FOR CLIENTS TO INVEST THEIR SPARE FUNDS?
Definitely yes! The main audience was second home buyers – people who wanted a haven in a beautiful seaside resort to which they could always "escape" for a long weekend or, for example, for a week-long home office.
Real estate was, and still is, the best, safest form of investing spare funds, and this is exactly how we treated our investment during the period of inflation. Quite a few people decided to buy flats in MC27 precisely because of the hard times (pandemic, inflation, war).
WHAT WAS THE BIGGEST CHALLENGE THROUGHOUT THE SALES PROCESS??
It is worth mentioning that we conducted the sale from Warsaw. I was there for the clients whenever they needed me, but we carried out most of the process remotely. In fact, every day brought new challenges, but I treat each one as a daily job. The most important thing is to approach each issue professionally, with calmness, but with all due diligence, because a problem that is small for us, for a client can be a matter or not. I treat each client as I would want to be treated myself in the sales office – I try to understand their needs, their emotions, to be a partner in selecting their dream property.
IS NOW THE TIME TO CELEBRATE SUCCESS?
A moment of respite and a time for a little celebration is ahead of me, but we are not slowing down, as we will soon start selling our next investment – we are at the stage of selecting a project that will best meet the expectations of our clients and will be consistent with the values of Partners International.
THANK YOU FOR THE INTERVIEW!