Gdynia, Śródmieście, A. Hryniewickiego
Sky is the limit
31st floor Sea Towers buidling give us a unique and luxurious highest located apartment in the north part of Poland and one of the best view in this part of Europe.
Sea Towers offers a spectacular view of Gdynia,Sopot,Gdańsk and the whole Peninsula. It is located right beside the sea line.
Absolutely a unique building not only in Poland, but also around the whole Baltic Sea.
Sea Towers is the Winner of the European Property Awards competition in the category of the best high rise development.
You can enjoy a unique view of the panoramic windows in every room of the apartment and you can also relax with afternoon tea at the highest located terrace in the Poland.
The Apartment is divided in to three areas: living, private and guest. Heart of this house is obvouisly kitchen which presents us a combination of two islands for cooking European or Asian dishes,right beside a comfortable dining room. The apartment has been finished with the highest quality materials and equipped with absolutely best quality furniture.
A walk on it seams to be a real intercontinental journey.Looking at European master bedroom, through the living room with elements of Australia and Oceania, to the guest area decorated in Asian style. Comfortable areas of large rooms offers different worlds and different styles. Interesting decorative elements we can find all around that unique apartment.
Dining table has been made of the most exclusive wood in the world – Kauri,also a unique sculpture make a real diffrence as well. All these ornaments have been carefully selected and have the appropriate certificates. Gdynia is the town know as a town of sea and dreams.
One of the most dynamically developing Towns in Poland and Europe. The leader in Poland in terms satisfaction of the life of residents. With no doubts one of the best and unique penthouse Apartment in Poland and this part of our continent.
Additional data
Bright kitchen: Yes
Furnishings: Yes
Terrace: 2
Storage: 1
Underground parking: 3
Intercom: Yes
Reception: Yes
Video intercom: Yes
Secure door: Yes
Blinds: Yes
Video cameras: Yes
Monitoring: Yes
Alarm: Yes
Elevator
Adapted: Yes
Condition: high standard
Phone: Yes
Internet: Yes
Television: Yes
Water: Yes
Current: Yes
Location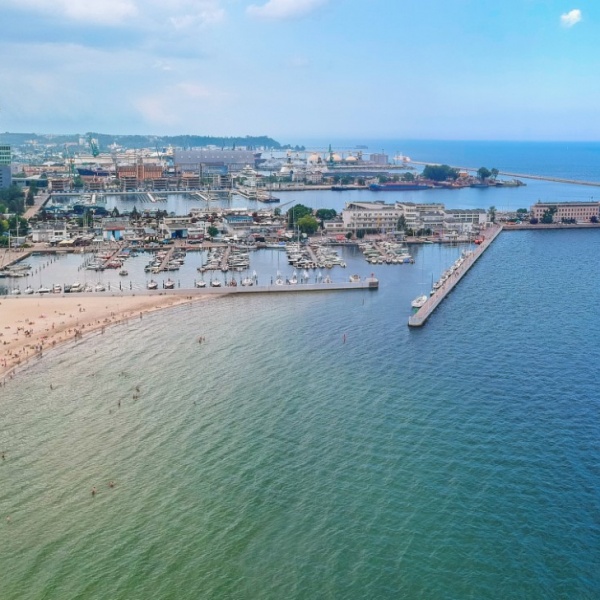 Gdynia
Śródmieście
Gdynia Śródmieście to centralna dzielnica miasta. Początkowo teren był wsią rolniczo-rybacką, żeby na początku XX wieku nabrać charakteru wioski letniskowej. Prawdziwy rozwój nastąpił po roku 1920, kiedy w ramach ustaleń traktatu wersalskiego Polsce przyznano dostęp do wybrzeża morskiego, a następnie została podjęta decyzja o rozpoczęciu budowy portu. Ogromna inwestycja była dziełem inż. Tadeusza Wendy, który port zaprojektował i zbudował oraz Eugeniusza Kwiatkowskiego – ówczesnego ministra przemysłu i handlu.
Investment
SeaTowers
Sea Towers – Icon of Gdynia, King of the Baltic . . Sea Towers is a unique, prestigious property, not only in Poland, but the entire Baltic Sea basin. Winner of the European Property Awards in the category of The Best High-Rise Development. In the ranking of high-rise buildings in…
Offer no: 677396
The above proposal is not a commercial offer within the meaning of the law but is for information purposes. Partners International Sp. z o.o. makes every effort to ensure that the content presented in our offers is current and reliable. Data on offers was obtained on the basis of statements of the sellers.