Śródmieście, Powiśle, Dobra
Apartament na Powiślu
A unique apartment at ul. Dobra 32 is one of the most desirable addresses in Warsaw. The revitalized Powiśle Power Plant, Vistula Boulevards, as well as numerous parks, restaurants and cafes are nearby.
UNIQUE SPACE | CHAMBER BUILDING | SLOW
This unique space is located on the fourth floor of the building. High rooms, panoramic windows, surrounding terraces, interesting architecture of the building, intimate neighborhood are the main advantages of this offer.
The subject of sale is a 4-room apartment with an area of ​​122 m2 on the fourth floor with a balcony of 15 m2 on the south side.
FUNCTIONAL DISTRIBUTION | NEW, READY APARTMENT
This sunny space of the apartment is divided into a living area, where there is a kitchen, dining room and a TV area with sofas, and a private area with 3 bedrooms and a large bathroom.
In the living area, right at the entrance to the apartment, there is a toilet with a place for a washing machine and a dryer. In the main hall, wardrobes for outerwear have been designed and built.
The arrangement of the apartment is modern and consistent. The apartment is finished with natural wood, stone and sinter. It should be emphasized that the apartment is new and the new owner can take it over immediately!
At the reception desk of the building there is a representative lobby with 24-hour security. The apartment building is characterized by timeless architecture and high-quality finishing materials.
There is an option to buy two parking spaces, which cost – a traditional parking space – PLN 130,000, while a parking space in the automatic system – PLN 110,000
Additional data
Balcony: 1
Storage: 1
Underground parking: 1
Garage: 1
Elevator: Yes
Location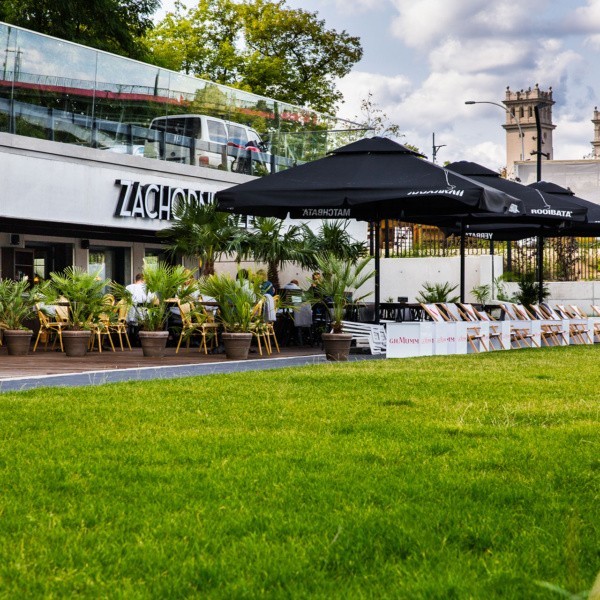 Śródmieście
Powiśle
Granice Powiśla wyznaczają Wisła od wschodu, skarpa wiślana od zachodu oraz mosty Śląsko-Dąbrowski i wiadukt linii średnicowej. Powiśle często określa się obszarem poniżej Skarpy, a więc zalicza się do tego terenu również Solec, który administracyjnie nie jest częścią tego rejonu. Powiśle od początku nosiło miano dzielnicy przemysłowej, natomiast wraz z rozwojem miasta i urbanizacją tych terenów, zaczęto inwestować w tym rejonie w luksusowe kamienice.
Offer no: 213334
The above proposal is not a commercial offer within the meaning of the law but is for information purposes. Partners International Sp. z o.o. makes every effort to ensure that the content presented in our offers is current and reliable. Data on offers was obtained on the basis of statements of the sellers.