Warszawa, Ochota, Lirowa
72m2 | 3 Rooms | By the park | Szczęśliwice
ATTRACTIVELY LOCATED APARTMENT NEAR THE SZCZĘŚLIWICKI PARK
High floor | Well finished | Large balcony | Storage by the apartment | Near the park | For a family | For a company | For the first tenant
*****
LAYOUT:
* Living room
* Separate kitchen
* 2 bedrooms
* Bathroom with bathtub
* Bathroom with shower
A characteristic feature of the apartment is its quite unusual and nice layout. The apartment has something like an enfilade, associated more with tenement houses. In result, there is a very large and comfortable kitchen. The living room, as well as two more rooms, are accessible from the corridor along with bathrooms.
The interiors are finished with decent materials – in the sanitary parts and the kitchen you will find nice tiles, while all the rooms have oak flooring.
The apartment's windows face south, onto a completely quiet part of the property, facing away from the road. As the premises are located on a relatively high floor, the rooms are not shaded by the neighboring buildings, which is an additional advantage.
The space is basically unfurnished, and a few tables and a couch may or may not be used, depending on the tenant's decision.
Importantly, along the entire apartment there is a large balcony with a separate entrance from each room, and right next to the entrance there is a storage room belonging to it.
BUILDING:
The property is located on the corner of Lirowa and Włodarzewska streets. It was put into operation literally a few months ago and presents a very attractive standard. The common spaces are finished with high-quality tiles, and here and there natural stone was used. There is security in the building.
LOCATION:
The most important thing about this apartment is the fact that it is just a few hundred meters from the Szczęśliwicki Park. Within it, we will find a lot of space for walking, running and even cycling, and it is extremely picturesque thanks to the hill and the artificial lake meandering all along its length.
There are also several playgrounds within the park, and what is important – a year-round ski slope, a roller coaster next to it, and a large, extremely attractive, outdoor swimming pool with lots of "toys" and space for water activities.
In addition to the park, there are several shops within walking distance (Żabka and another grocery store are even on the ground floor of the building), dineries and one of Luxmed's facilities. There is also one of the buildings of the University of Ecology and Management nearby,
By car, or a longer walk, we can go to several nearby large-format stores, or to the small Łopuszańska 22 shopping mall, the commercial offer of which meets most of everyday needs.
As a curiosity, I would like to add that right next to the above-mentioned gallery there is a large complex of warehouses, among which some companies sell their goods directly, including a truly uniquely equipped wine store – Winemates.
When it comes to public transport – there are bus and tram stops at Grójecka, which is five hundred meters away, allowing you to get to the center in about 15 minutes.
Going a bit south, we will also get to the Raków SKM station, from which, quite surprisingly, we will get to various parts of Warsaw and its outskirts in a dozen or so minutes.
It gets even better with our own car, because we can reach the Palace of Culture and Science in less than ten minutes, if we have the luck to catch a "greenlight wave".
ADDITIONAL INFORMATION:
Administrative rent and advance payments for utilities included in the price
additionally payable electricity, internet and excessive media consumption
garage space and a storage included in the price
I'll see you on a presentation!
Additional data
Bright kitchen: Yes
Furnishings: No
Balcony: 1
Storage: 1
Underground parking: 1
Intercom: Yes
Guarded: Yes
Monitoring: Yes
Elevator: Yes
Adapted: Yes
Condition: perfect
Internet: Yes
Television: Yes
Water: Yes
Current: Yes
Sewerage: Yes
Park: Yes
Bus: Yes
Suburban railway: Yes
Tram: Yes
Fitness nearby: Yes
Pool nearby: Yes
Bank nearby: Yes
Pharmacy nearby: Yes
Nursery nearby: Yes
Kindergarten nearby: Yes
Primary school nearby: Yes
University nearby: Yes
Grocery nearby: Yes
Location
Warszawa
Ochota
Jest to jedna z mniejszych dzielnic, otoczona przez Śródmieście, Wolę, Włochy i Mokotów. Jej nazwa pochodzi od zabytkowej karczmy "Ochota" wzniesionej po 1831 r. u zbiegu ulic Grójeckiej i Kaliskiej. Ochota była dzielnicą, która od początku bardzo szybko się rozwijała. W 1886 r. powstała stacja filtrów, w okresie międzywojnia powstały słynne Staszica i Lubeckiego, które do dziś cieszą się dużym zainteresowaniem mieszkańców, ze względu za zachowaną architekturę.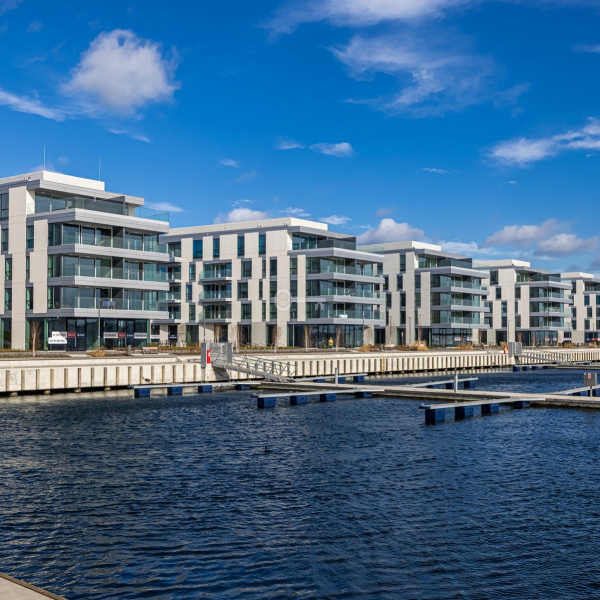 Investment
Yacht Park
. Investment:. The prestigious apartment complex was designed to ensure the comfort of its residents. The quality and extreme precision of its construction, will be evident in every inch. Yacht Park offers 135 unique apartments located in six 5-story buildings that will occupy an area of more than 6,000 square…
Offer no: 739446
The above proposal is not a commercial offer within the meaning of the law but is for information purposes. Partners International Sp. z o.o. makes every effort to ensure that the content presented in our offers is current and reliable. Data on offers was obtained on the basis of statements of the sellers.