Wilanów, Zawady, Syta
580 m2 | Closed estate | Private park | Zawady
ELEGANT AND LARGE HOUSE LOCATED IN A CLOSED, QUIET ESTATE | WILANÓW ZAWADY
Spacious interiors | Closed housing estate | Large garden | Park for residents only | Intimate neighborhood | Air conditioning
********
ROOM LAYOUT:
Ground Floor:
* Open, large kitchen fully equipped with high-class appliances,
* A very large living room with access to the garden,
* Guest toilet,
* Spacious hall,
* A room that can be arranged into an office, library or relaxation area.
1st Floor:
* Master bedroom with its own bathing room and dressing room,
* 3 additional bedrooms,
* Bathroom with bathtub and shower,
* Room for any arrangement, e.g. an office, additional bedroom.
2nd Floor:
* Attic open space
* Bathroom
* Terrace
Basement Level:
* Two utility rooms,
* Bathroom,
* Boiler room,
* Garage for 3 cars.
STANDARD:
A beautiful, large semi-detached house, located in a closed investment in Wilanów, has been finished with the best quality materials.
It is a property with a very comfortable layout and is distinguished by beautiful, panoramic windows in the living room, which overlook the garden.
The size and spaciousness of all rooms, as well as a well-planned private part, are additional advantages of the house.
The open representative living area will be perfect for holding all kinds of parties.
As part of the home furnishings, the equipment of the best manufacturers was installed.
There is exotic wood on the floors.
LOCATION:
A quiet, closed investment of single-family houses located in the best part of Wilanow – in Zawady.
On one hand, it offers proximity to Vogla Square and all amenities available there, such as: numerous shops, a pharmacy or post office.
On the other hand, right next to it, there is a large green area (with an independent, hidden entrance from the property), bordering the beautiful nature reserve by Wilanówka River, where numerous protected species of birds have their home.
The location at Vogla Square provides excellent access by car to most renowned international schools in the south of Warsaw (German, British, French, European Schools, and also to the famous Akademeia high school).
Access to the city center takes about 20-30 minutes.
This location guarantees peaceful living and prestige of the address.
ADDITIONAL INFORMATION:
Possibility of adding some furniture to the house according to the tenant's needs.
The house is heated by gas.
Garage for 3 cars.
Air-conditioned rooms.
I kindly invite you to the presentation
Additional data
Bright kitchen: Yes
Furnishings: Maybe
Terrace: 1
Basement: 1
Attic: 1
Garage: 3
Garden: 1
Intercom: Yes
Guarded: Yes
Reception: Yes
Video intercom: Yes
Gated: Yes
Secure door: Yes
Blinds: Yes
Video cameras: Yes
Monitoring: Yes
Alarm: Yes
Condition: perfect
Phone: Yes
Internet: Yes
Television: Yes
Water: Yes
Current: Yes
Sewerage: Yes
Park: Yes
Bus: Yes
Fitness nearby: Yes
Pool nearby: Yes
Pharmacy nearby: Yes
Nursery nearby: Yes
Kindergarten nearby: Yes
Primary school nearby: Yes
Grocery nearby: Yes
Location
Wilanów
Zawady
Okolica Zawad to piękne, malownicze, zielone tereny dawnych sadów w Wilanowie. Dominuje tu niska zabudowa willowa i apartamentowa wkomponowana w niepowtarzalny pejzaż natury, na tle Parku Wilanowskiego i Pałacu Wilanowskiego. Cisza, spokój, a jednocześnie bliskość centrum miasta, zaledwie 5min od Placu Vogla. Autobusy upewniają łatwy dojazd do centrum miasta. Blisko do Międzynarodowych szkół, miedzy innymi Amerykańskiej, Brytyjskiej, Francuskiej i Niemieckiej. W bezpośrednim sąsiedztwie wszelkie udogodnienia i rozrywki dla osób lubiących spędzać czas aktywnie i z klasą: pole golfowe, klub squashowy oraz siłownia z basenem.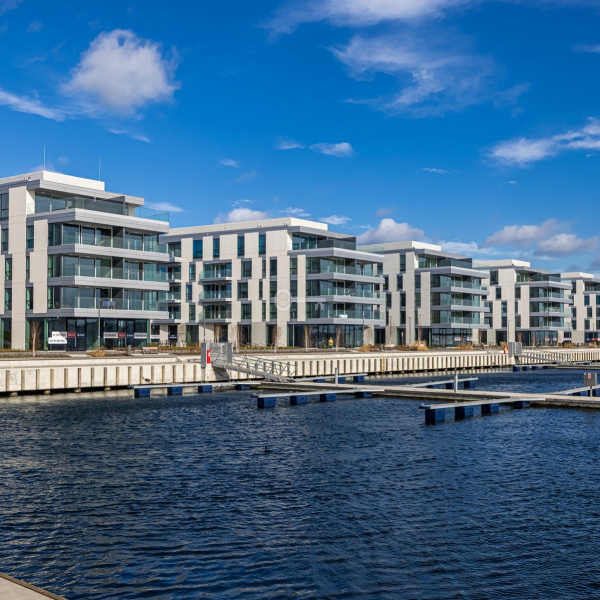 Investment
Yacht Park
. Investment:. The prestigious apartment complex was designed to ensure the comfort of its residents. The quality and extreme precision of its construction, will be evident in every inch. Yacht Park offers 135 unique apartments located in six 5-story buildings that will occupy an area of more than 6,000 square…
Offer no: 885692
The above proposal is not a commercial offer within the meaning of the law but is for information purposes. Partners International Sp. z o.o. makes every effort to ensure that the content presented in our offers is current and reliable. Data on offers was obtained on the basis of statements of the sellers.