Gdynia, Śródmieście, A. Hryniewickiego
LOCATION:
Sea Towers is located right next to the President's Wharf in Gdynia, close to the beach and the yacht marina. It is the very center of Gdynia, close to the port and tourist areas.
REAL ESTATE INFORMATION:
A two-level premises, with display windows and an entrance "from the street", is located on the ground floor of the Sea Towers complex. It consists of rooms on the ground floor with an area of ​​less than 40 m2 with social facilities and a toilet. An "open space" room on the mezzanine. Nearby parking for several dozen places. It is possible to place an advertisement. Distributed alarm system.
The entire property is 70 m2, which includes:
Service area – about 40m2 (open space, social facilities, toilet)
Mezzanine – 27m2 (open space)
INVESTMENT INFORMATION
Sea Towers is a modern and prestigious complex of two towers. The lowest floors of the building are intended for offices, services and garage halls. Above them there are over 300 apartments.
Additional data
Condition: good
Bank nearby: Yes
Location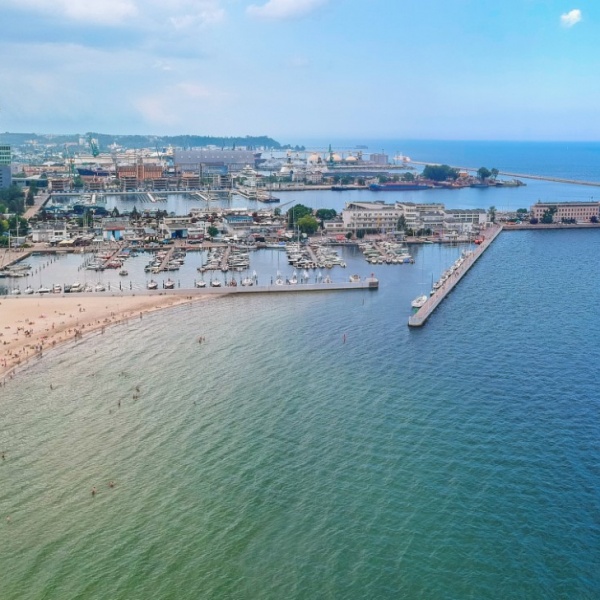 Gdynia
Śródmieście
Gdynia Śródmieście to centralna dzielnica miasta. Początkowo teren był wsią rolniczo-rybacką, żeby na początku XX wieku nabrać charakteru wioski letniskowej. Prawdziwy rozwój nastąpił po roku 1920, kiedy w ramach ustaleń traktatu wersalskiego Polsce przyznano dostęp do wybrzeża morskiego, a następnie została podjęta decyzja o rozpoczęciu budowy portu. Ogromna inwestycja była dziełem inż. Tadeusza Wendy, który port zaprojektował i zbudował oraz Eugeniusza Kwiatkowskiego – ówczesnego ministra przemysłu i handlu.
Offer no: 385166
The above proposal is not a commercial offer within the meaning of the law but is for information purposes. Partners International Sp. z o.o. makes every effort to ensure that the content presented in our offers is current and reliable. Data on offers was obtained on the basis of statements of the sellers.