Gdynia, Orłowo, Króla Jana III
Two-level apartment Three Terraces Gdynia Orłowo
Luxurious Two-Level Apartment Three Terraces Gdynia Orłowo View of the Bay
| Gdynia Orłowo | Waterfront | 100m from the Beach | Two Levels | Three Terraces | View of the Bay |
| Two Levels | 3 Bedrooms | 2 Bathrooms | Garage for 3 cars | Fitness | Sauna | Club Room |
Location
Orłowo – a cozy district of Gdynia, located in the southern part of the city – on the border of Gdynia and Sopot. Perfectly connected with the entire Tri-City. The place, known for its prestigious location, attracts visitors with its pristine beach, charming green areas and distinctive style of buildings. Nearby, full infrastructure, shopping centers, restaurants. The most charming promenade of the Tri-City is just a step away from the apartment. Here you can also admire the vast beach landscape, eat local seafood at nearby restaurants or buy fresh produce directly from local fishermen.
Investment
"King Jan Apartments" built by the well-known Tri-City developer Invest Komfort is a valued investment, one of the most desirable addresses in Gdynia on the real estate map. Intimate buildings, aesthetic, modern architecture, a captivating location with views of the sea and greenery, and a good neighborhood make it a comfortable and friendly place to live.
Property Information
The offered property is a two-level five-room apartment with a kitchen, dining room, wardrobe, two bathrooms and three terraces.
The apartment area consists of:
Level I
• Living room with a kitchen and dining room
• Bedroom / Study
• Dressing room / room
• TOILETS
• Hall
• Utility room
• Exit to Terrace 1
Level II
• Master Bedroom with access to Terrace II
• Bedroom / Room
• Hall with access to Terrace III
• Bathroom
The property includes three parking spaces in the underground garage and a storage room for an additional PLN 200,000. PLN
Standard
The apartment has been finished to a very high standard using very good quality materials, and its style will surely satisfy the most demanding customers.
Summary
The presented property is an ideal proposition for people who are looking for a unique premium-standard place with a unique view, where the blue of the sky meets the depth of the water, and the sunsets compete with the beauty of the sunrises. The large intimacy of the place will make it undoubtedly a dream property, both for permanent residence and an exclusive Second Home.
I cordially invite you to the presentation
Location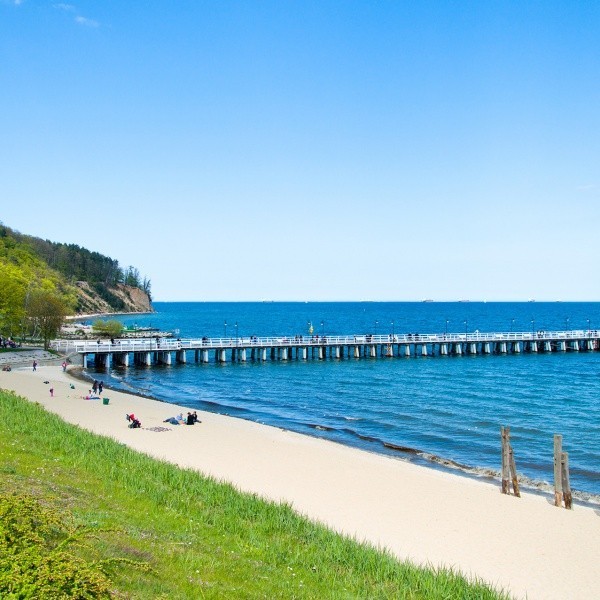 Gdynia
Orłowo
Orłowo to dzielnica Gdyni, położona w południowej części miasta - na granicy Gdyni i Sopotu. Zamieszkiwana przez ponad 7 tysięcy mieszkańców jest zadbaną i bezpieczną miejscowością, o atrakcyjnym położeniu nad samym morzem. Zabudowę dzielnicy stanowią przede wszystkim kameralne, niskie, przedwojenne, jak i powojenne - budynki willowe.
Offer no: 855292
The above proposal is not a commercial offer within the meaning of the law but is for information purposes. Partners International Sp. z o.o. makes every effort to ensure that the content presented in our offers is current and reliable. Data on offers was obtained on the basis of statements of the sellers.