Śródmieście, Ujazdów, Podchorążych
Apartment in a tenement house by Lazienki Park
ATTRACTIVE 4-BEDROOM APARTMENT LOCATED IN A BEAUTIFUL, UNIQUE TENEMENT HOUSE NEXT TO ŁAZIENKOWSKI PARK
Apartment building | Elevator | Underground garage | Great location
*****
ROOM LAYOUT
The apartment consists of
* Living room,
* Dining room,
* Kitchen,
* 3 bedrooms (including one with a bathroom with a bathtub and shower),
* Laundry,
* Wardrobes,
* Extra bathroom.
The bedrooms overlook the patio, providing a pleasant view of the surrounding greenery.
The dining room opens onto a spacious, covered terrace.
The apartment is very quiet and bright.
BUILDING
The building in which the apartment is located has a 24-hour concierge/ security. The staircases are finished in stone, there is an elevator in the building. The front of the tenement house is pre-war, in 2000 it was restored. Due to the specificity of the building, the rooms are very high, the windows are large, and the whole character is timeless. It is one of the few tenement houses with an underground garage.
LOCATION
Podchorążych Street is one of the best addresses in Warsaw due to the immediate vicinity of Łazienkowski Park.
Podchorążych Street is very quiet, in the area, there are, among others: the Austrian Embassy, ​​Park Residence, and a restored tenement house. The vicinity of these buildings makes the neighborhood safe and attractive.
I cordially invite you to the presentation!
Additional data
Terrace: 1
Elevator: Yes
Internet: Yes
Location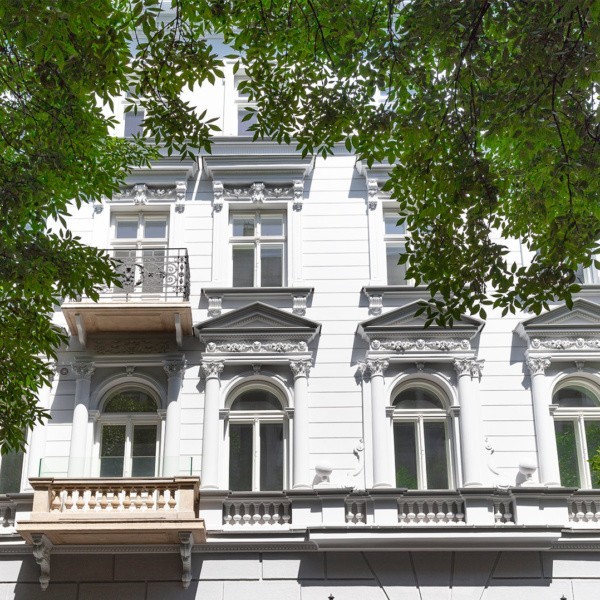 Śródmieście
Śródmieście Południowe
Otoczone jest ulicami Chałubińskiego, Alejami Jerozolimskimi, Stefana Batorego i Alejami Ujazdowskimi. Podział na Śródmieście Południowe i Północne wynika z historycznego podziału centrum miasta. To przepiękna perełka architektoniczna z ogromem terenów zielonych. Śródmieście południowe to rejon, który jako jeden z nielicznych zachował w większości oryginalną zabudowę Warszawy z przełomu XIX i XX wieku. Ta część miasta zaczęła się rozwijać się w II połowie XIX w. – budowano tu przede wszystkim wysokie luksusowe kamienice, które w większości odrestaurowane cieszą oko do dziś.
Offer no: 622416
The above proposal is not a commercial offer within the meaning of the law but is for information purposes. Partners International Sp. z o.o. makes every effort to ensure that the content presented in our offers is current and reliable. Data on offers was obtained on the basis of statements of the sellers.