Warszawa, Wilanów, Stary / Nowy Wilanów
Stylowe, przestronne dwa poziomy na Wilanowie
The subject of the offer is a spacious, stylish and two-level apartment located in Warsaw's Wilanów. The property is located on the top 2 floors of a four-story apartment building from 2000. The interiors of the building are made of high-quality materials and the whole is covered by 24-hour security. There are multi-family buildings around, and the public space such as lawns, gardens and squares is very well-kept. The location provides good access to the complete communication infrastructure (stop within 150m) and service infrastructure. At a distance of about 1 km, there is the famous Wilanów Palace with extensive gardens. In close proximity, there is the entire Miasteczko Wilanów, famous for its well-developed restaurant and commercial infrastructure.
The property is fully furnished and equipped. All equipment, except the piano and family mementos, are included in the price. The whole thing is kept in bright colors, and the height of the rooms is 290 cm, which provides an additional sense of space. The apartment is distinguished by a very high standard of finish. It is equipped with high-class household appliances, fittings and electronics, including a sound system.
The apartment currently has one bedroom and a huge well-equipped wardrobe with a window and additional space for storing shoes that can be converted into an extra room with a bathroom. A non-standard element of the apartment's equipment is also a SPA treatment room. It can be turned into an office or a room for a child.
The advantage of the apartment are two terraces, one on each level, part of which is built-up and creates a winter garden.
Layout of the apartment with an area of ​​192.9 m2 (the area in KW does not include an added heated winter garden)
LEVEL 1 – 114.5 m2
spacious living room – 37.8 m2
semi-open kitchen – 29.2 m2
Guest room with wardrobe – 15.2 m2
SPA treatment room – 16.1 m2
toilet – 2 m2
entrance hall – 10 m2
stairs – 4.3 m3 with a utility room under them
teated winter garden – approx. 30 m2
LEVEL 2 – 78.4 m2
master bedroom – 26.9 m2 with bathroom with bathtub – 9 m2
dressing room with a window – 23.2 m2 with additional space – 3.1 m2
bathroom with shower – 8 m2
corridor and stairs – 8.2 m2
heated winter garden – approx. 10 m2
The apartment includes 3 parking spaces in the underground garage, additional fee of PLN 150,000
Location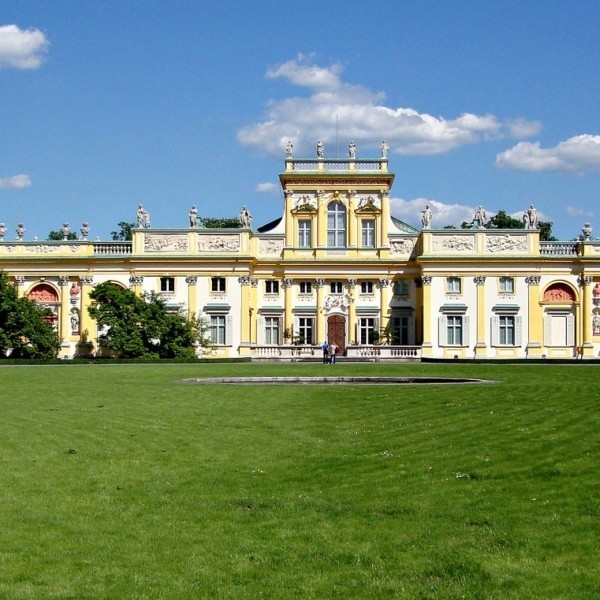 Wilanów
Stary / Nowy Wilanów
Wilanów był najstarszą osadą założoną na dawnych terenach Warszawy. Wcześniej nazywany Milanowem, ostatecznie dzięki pałacowi Villa Nova powstałemu w XVII wieku ochrzczony Wilanowem. Okolica to piękne, malownicze tereny dawnych sadów w Wilanowie. Obecnie to jedna z najczęściej poszukiwanych lokalizacji przez ekspatów oraz rodziny z dziećmi. Przede wszystkim z tego względu, że Wilanów oferuje doskonałą infrastrukturę edukacyjną. To tu znajdują się szkoły niemiecka, kanadyjska, francuska, a szkoły brytyjska i amerykańska położone są w niedalekiej odległości.
Offer no: 891768
The above proposal is not a commercial offer within the meaning of the law but is for information purposes. Partners International Sp. z o.o. makes every effort to ensure that the content presented in our offers is current and reliable. Data on offers was obtained on the basis of statements of the sellers.