Warszawa, Mokotów, Sadyba
Sadyba | Dom na cele biurowe | Garaż na 2 auta
FUNCTIONAL SEMI-DETACHED HOUSE FOR OFFICE PURPOSES | SADYBA
*****
4 rooms | Functional interior | 2 places in the garage | Independent kitchen |
*****
ROOM LAYOUT AND STANDARD:
The house has three functional floors with a total area of 210 m2.
On the ground floor there are:
* large open space,
* closed kitchen,
* bathroom with shower,
* entrance vestibule with a wardrobe.
In the basement there are:
* utility room,
* laundry room,
* garage for 2 cars.
On the first floor you will find:
* 3 rooms,
* bathroom with a bathtub,
* corridor with wardrobe.
The building underwent a major renovation in 2015. All installations were replaced and the building was insulated.
The house is equipped with kitchen furniture and household appliances.
The floors are covered with carpet, ceramic tiles and wooden parquet.
The parquet floor in the rooms, currently covered with carpeting.
BUILDING DESCRIPTION AND LOCATION:
This semi-detached building is located in one of the most charming parts of Warsaw's Mokotow District – Sadyba, with almost 100 years of history.
The oldest part of Sadyba was built in the early 1920s. for high-ranking officers of the Polish Army and senior officials.
The Old Sadyba, currently under the protection of the Monuments Conservator, was designed in the spirit of the English concept of the so-called "City of the Garden", and is a friendly place to live – away from the heart of the city, with a large share of green areas and low-rise buildings.
Today's Sadyba is full of atmospheric historic houses, ambassadors' residences and the headquarters of small companies.
Good communication with the city center (15 minutes by car, quick bus connections), friendly atmosphere, safety and direct proximity to the most renowned international schools make it an ideal place to live.
ADDITIONAL INFORMATION:
Rental price does not include utility charges.
Given price is a net price.
Deposit in the amount of one month's rent.
Lease for a minimum of one year.
Available immediately.
You are kindly invited to see this property
Additional data
Bright kitchen: Yes
Furnishings: Partly
Balcony: 1
Basement: 1
Garage: 2
Garden: 1
Roof material: roofing felt
Condition: good
Park: Yes
Bus: Yes
Fitness nearby: Yes
Pharmacy nearby: Yes
Nursery nearby: Yes
Kindergarten nearby: Yes
Primary school nearby: Yes
Grocery nearby: Yes
Location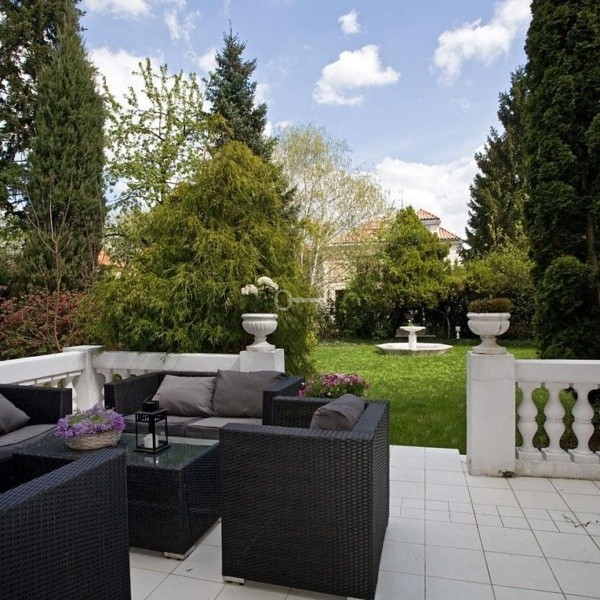 Mokotów
Sadyba
Sadyba to osiedle zlokalizowane w południowej części Mokotowa. Jedną z granic jest naturalny zbiornik wodny Jeziorko Czerniakowskie, które wraz z zielenią dookoła stanowi Rezerwat Przyrody. To niezwykłe miejsce na spacery, urządzanie pikników, a nawet kąpiele w jeziorze. Nazwa osiedla "Sadyba" wywodzi się z założonej w 1923 r. Oficerskiej Spółdzielni Budowlano-Mieszkaniowej "Sadyba", która budowała domy dla wysoko postawionych oficerów. Kameralna uliczki znane są ze szlaków latarni gazowych i pięknych willi budowanych z rozmachem.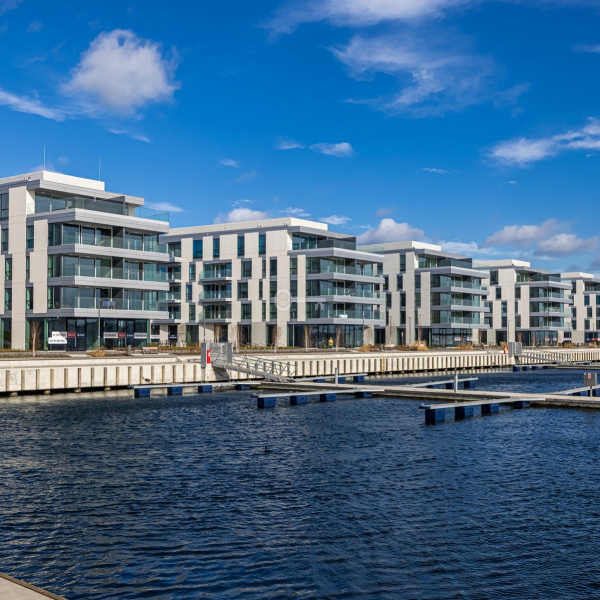 Offer no: 427353
The above proposal is not a commercial offer within the meaning of the law but is for information purposes. Partners International Sp. z o.o. makes every effort to ensure that the content presented in our offers is current and reliable. Data on offers was obtained on the basis of statements of the sellers.