Śródmieście, Śródmieście Północne, pl. Plac Powstańców Warszawy
Representative premises | Luxury 5* hotel
COMMERCIAL PROPERTY IN A LUXURY 5 * HOTEL, IN THE CITY CENTER
Prestigious, representative building | Elegant surroundings | Central location | Perfect communication | Subway
*****
PREMISES
A commercial property with an area of 217.26 m2 is located on the ground floor of the luxurious 5 * Hotel Warszawa, in a very attractive location in the city center.
An unquestionable advantage of the premises is its location on the eastern wall of the hotel and the fact that it has bright, large display windows from the side of Świętokrzyska Street.
BUILDING
The building, currently located at the intersection of Świętokrzyska Street and Plac Powstańców Warszawy, is one of the most important representatives of Polish interwar architecture and one of the symbols of Warsaw fighting for freedom.
Today, the renovated and restored 5 * Hotel Warszawa is one of the most modern hotels in Poland, belonging to the Likus Hotels and Restaurants Group. The building meets the idea of the coexistence of a first-class historic monument and a luxurious, comfortable hotel.
LOCATION
The property is situated in one of the most prestigious locations in Warsaw, in the vicinity of public buildings as well as the headquarters of domestic and international companies, banks, state offices, cultural institutions and high-class hotels and restaurants.
The proximity of transport hubs located nearby guarantees fast and comfortable communication with other parts of the city.
ADDITIONAL INFORMATION
Monthly rent: EUR 40 / m2.
Service charge: EUR 7 / m2.
Electricity payable according to consumption.
It is possible to clean the premises for an additional fee.
The prices do not include VAT.
I warmly welcome you to a presentation.
Additional data
Furnishings: No
Elevator: Yes
Location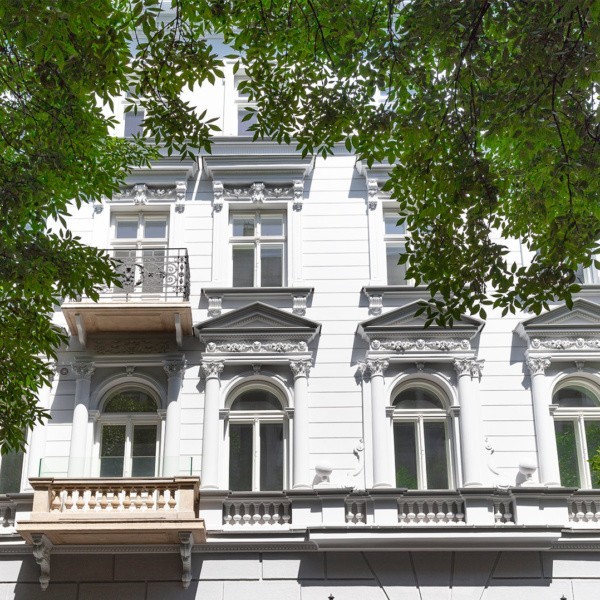 Śródmieście
Śródmieście Północne
Śródmieście Północne wyznaczają trzy Aleje: Jerozolimskie, Jana Pawła II i Solidarności oraz skarpa wiślana od wschodu. To najbardziej reprezentacyjna przestrzeń miasta, której osią jest najwyższa budowla w Warszawie, Pałac Kultury i Nauki. Tu znajduje się centrum turystyczne i biznesowe stolicy. Historia jednak nie była dla tej przestrzeni łaskawa, podczas II wojny światowej praktycznie wszystkie budynki, często jeszcze z czasu secesji, zostały zniszczone. Obecnie kontynuowane jest odbudowywanie zabytkowej części architektury, ale przede wszystkim z naciskiem na budowę nowoczesnych wieżowców, które stanowią wizytówkę Warszawy.
Offer no: 391408
The above proposal is not a commercial offer within the meaning of the law but is for information purposes. Partners International Sp. z o.o. makes every effort to ensure that the content presented in our offers is current and reliable. Data on offers was obtained on the basis of statements of the sellers.