Śródmieście, Śródmieście Południowe, Stanisława Noakowskiego
Unikalny apartament w zabytkowej kamienicy 1913 r.
***** COMFORTABLE APARTMENT IN A RENOVATED TENEMENT HOUSE, NEAR HALA KOSZYKI *****
*****
Historical tenement house from 1913 | Prestigious address on the map of Warsaw | Balcony and elevator | High ceilings 3.5 m
*****
APARTMENT:
The apartment with an area of 153.31m2 is located on the fourth floor of a historic tenement house and consists of a spacious living room combined with an open kitchen, 2 bedrooms, including one with a dressing room, 2 bathrooms and a utility room / laundry room. An additional advantage of the property is a small balcony with a view of Hala Koszyki.
The apartment has been finished to a high standard, with attention to every detail, equipped with high-quality furniture, kitchen equipment from renowned companies, stylish fittings in the bathroom and lighting.
An undoubted advantage of the property is its room height of 3.5m, emphasizing the unique space of the apartment and the highest class music equipment with built-in speakers in all rooms, which will certainly be appreciated by music connoisseurs.
TENEMENT HOUSE:
"Noakowskiego 16" is a famous tenement house from 1913 in the center of Warsaw. The building has undergone comprehensive revitalization while maintaining the original elements and has been equipped with all modern residential solutions, which means that the investment is at the forefront of the most attractive residential buildings in the city center.
The investment consists of a renovated 6-storey building from the beginning of the 20th century and has over 60 prestigious apartments of various sizes and number of rooms. The original decorations of the front facade and the inner courtyard have been preserved. The tenement house is considered an architectural pearl from the heyday of Polish Art Nouveau. The building has a very colorful history. The investment was commissioned at the end of 2015.
LOCATION:
The tenement house located at Politechniki Square is an ideal spot for both enthusiasts of an active urban lifestyle and for families due to the proximity of kindergartens, schools and recreational areas. On the ground floor of the building itself there are elegant restaurants and local service facilities together with the famous Stanisław Dybalski's confectionery.
The location of the tenement house in the city center ensures proximity to the Royal Castle or the Palace of Culture and Science. Easy access to every district of Warsaw is provided by three metro stations, Central Station, Powiśle PKP station and about 30 public transport lines running nearby.
The rental price does not include utility charges.
The apartment includes a parking space in Hala Koszyki.
I warmly welcome you to a presentation.
Additional data
Furnishings: Partly
Balcony: 1
Elevator: Yes
PKS: Yes
Bus: Yes
Suburban railway: Yes
Subway: Yes
Tram: Yes
Railway: Yes
Fitness nearby: Yes
Pool nearby: Yes
Bank nearby: Yes
Pharmacy nearby: Yes
Nursery nearby: Yes
Kindergarten nearby: Yes
Primary school nearby: Yes
University nearby: Yes
Grocery nearby: Yes
Location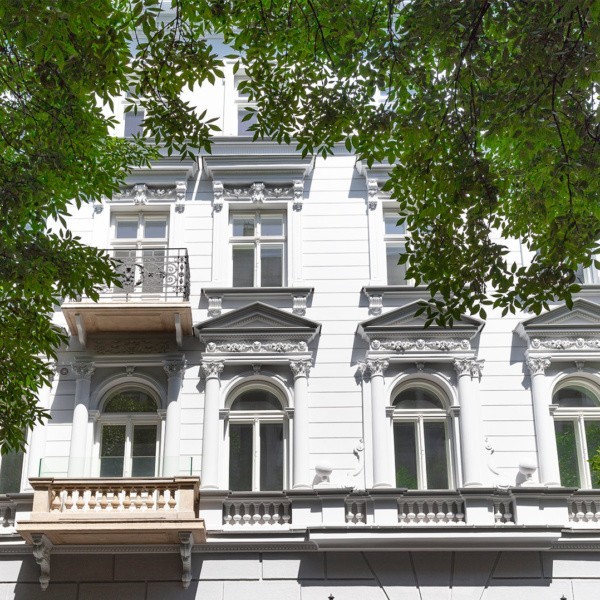 Śródmieście
Śródmieście Południowe
Otoczone jest ulicami Chałubińskiego, Alejami Jerozolimskimi, Stefana Batorego i Alejami Ujazdowskimi. Podział na Śródmieście Południowe i Północne wynika z historycznego podziału centrum miasta. To przepiękna perełka architektoniczna z ogromem terenów zielonych. Śródmieście południowe to rejon, który jako jeden z nielicznych zachował w większości oryginalną zabudowę Warszawy z przełomu XIX i XX wieku. Ta część miasta zaczęła się rozwijać się w II połowie XIX w. – budowano tu przede wszystkim wysokie luksusowe kamienice, które w większości odrestaurowane cieszą oko do dziś.
Offer no: 124787
The above proposal is not a commercial offer within the meaning of the law but is for information purposes. Partners International Sp. z o.o. makes every effort to ensure that the content presented in our offers is current and reliable. Data on offers was obtained on the basis of statements of the sellers.