Warszawa, Ochota, Filtry
LIVE IN A UNIQUE INTERIOR IN FILTRY WARSZAWSKIE
********
Roof terrace overlooking the city center | High ceilings | Designer interior | Green neighborhood | Bedroom with bathing room |
********
ABOUT THE INTERIOR:
It is difficult to write about real estate like this one in a traditional way, because this place is extraordinary and very original.
Therefore, I invite you for a short journey through this interior:
The apartment is one of the two that are located in a post-war townhouse and can be reached via an internal staircase.
Already in the staircase, you can see the originality of the place – this is due to the handrails, which are thick, fuchsia ropes.
After entering the apartment, we get to the "world of mirrors". The entrance is narrow and the interestingly arranged mirrored panes enlarge the space and announce further designer solutions.
The half-open kitchen, which we reach with marble steps, is monochrome (black and white) and its focal point is the dining table covered with a large slice of wood.
Another stairs lead to the open living space, which is characterized by extremely varied ceiling heights (over 4 meters at the highest point).
In this room, two color points draw attention to each other, i.e. leather sofas.
On the other hand, a characteristic part of this room is a black platform with a bookcase and an arranged "jungle".
On this level there is also a guest bathroom (equipped with a shower and a very interesting frame for the washbasin), an office room (or a small bedroom for guests) and a master bedroom zone.
The master bedroom zone is a bedroom with lots of built-in wardrobes and very designer bedside lamps, as well as an elegant bathroom with a bathtub.
The last part is the roof terrace, consisting of two levels.
From the terrace, we can admire Filtry Warszawskie and skyscrapers of Śródmieście and Wola.
Thanks to the arranged plants, the terrace has an extremely intimate and cozy atmosphere.
A glass of wine on a warm summer evening will be a real pleasure in this place.
To sum up: on a officially measured usable area of ​​60 sqm (in some places over 4 meters high and sometimes low so that you have to watch your head :)), there are:
* living room space,
* semi-open kitchen,
* guest bathroom,
* office room (guest bedroom),
* bedroom with a bathing room,
* roof terrace.
STANDARD:
High-class materials were used in the interiors.
There is a white-painted wood on the floor in the living area and in the bedrooms, while the bathrooms are covered with stone.
The stone can also be found in the kitchen: as a countertop and is the main finishing material in the bathroom by the master bedroom.
Most of the equipment (furniture, doors and various functional solutions) was made to measure due to the very non-standard interior.
Thanks to very well thought-out solutions, it is possible to comfortably use this multi-level interior, e.g. many compartments and storage places are hidden in the built-in furniture.
BUILDING AND LOCATION:
The apartment is located in a post-war townhouse in the heart of Filtry (Ochota district).
Kolonia Lubeckiego, a historic housing estate located in the area limited by the streets: Filtrowa, Krzywickiego, Wawelska, Grójecka and Plac Narutowicza, retained the charm of pre-war, noble architecture with narrow streets full of beautiful greenery and old trees.
The immediate vicinity of the Sue Ryder Square and "Zieleniec Wielkopolski w Warszawie" are a great advantage of this location, because they give a sense of rest from big city life, while being close to the very center of the capital.
A place perceived as the only oasis of peace and quiet in the center of Warsaw.
Not only the green surroundings and the proximity of the city center are the advantages of this location, because it is also a perfectly connected point with: other Warsaw's districts, Frederic Chopin Airport or the Central Railway Station.
In the immediate vicinity there are all necessary services points and educational institutions.
A walk takes us to neighborhood shops, pubs, pharmacy and post office.
Nearby, there is the sports hall of the Ochota District.
ADDITIONAL INFORMATION:
Parking space within the guarded parking lot included in the rental price.
Pre-payments for utilities (water, heating, electricity) paid additionally PLN 500 monthly.
Required deposit in the amount of 1.5-month rent.
Lease for a minimum of one year.
Available immediately.
You are kindly invited to see this unique property
Additional data
Bright kitchen: Yes
Furnishings: Yes
Terrace: 1
Intercom: Yes
Condition: very good
Park: Yes
Bus: Yes
Tram: Yes
Fitness nearby: Yes
Pool nearby: Yes
Pharmacy nearby: Yes
Kindergarten nearby: Yes
Primary school nearby: Yes
University nearby: Yes
Grocery nearby: Yes
Location
Warszawa
Ochota
Jest to jedna z mniejszych dzielnic, otoczona przez Śródmieście, Wolę, Włochy i Mokotów. Jej nazwa pochodzi od zabytkowej karczmy "Ochota" wzniesionej po 1831 r. u zbiegu ulic Grójeckiej i Kaliskiej. Ochota była dzielnicą, która od początku bardzo szybko się rozwijała. W 1886 r. powstała stacja filtrów, w okresie międzywojnia powstały słynne Staszica i Lubeckiego, które do dziś cieszą się dużym zainteresowaniem mieszkańców, ze względu za zachowaną architekturę.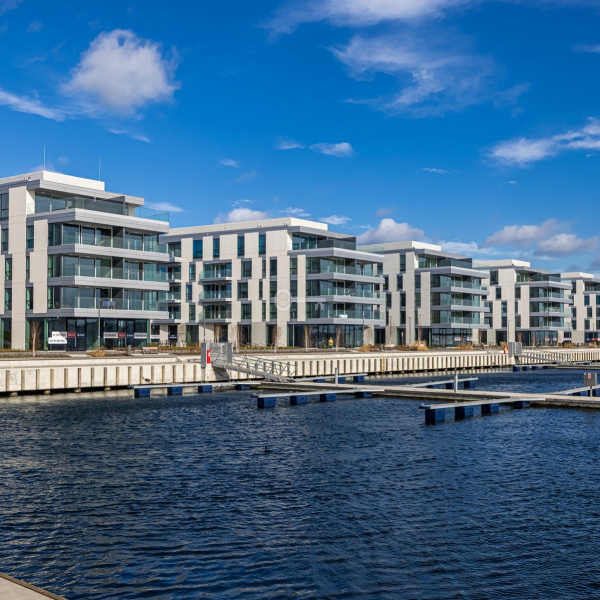 Offer no: 696989
The above proposal is not a commercial offer within the meaning of the law but is for information purposes. Partners International Sp. z o.o. makes every effort to ensure that the content presented in our offers is current and reliable. Data on offers was obtained on the basis of statements of the sellers.