Śródmieście, Stare Miasto, Franciszkańska
BRIGHT, MODERN FLAT IN WARSAW'S OLD TOWN
Great location | Modern design | Minimalist interiors | Viewing terrace on the roof
*****
LAYOUT AND STANDARD:
The flat consists of:
* Living room,
* Bedroom,
* Fully equipped kitchen,
* Bathroom with bath and shower,
* Loggia – 9m2..
Exclusive, bright flat in an intimate apartment building with 24-hour security, doorman and underground garage. The flat has been finished with the highest quality materials.
BUILDING:
The apartment building is located in close proximity to the Old and New Town, adjacent to one of the most important streets running along the edge of the Old Town near the park areas. The building, thanks to its small size and large glazed areas, becomes a light and transparent mass sunk among the surrounding trees that reach a height of 15 – 20 m, which blends in with the existing green surroundings. On the roof of the building there is an observation terrace open to the public with a beautiful panorama of the historic part of the city contrasting with the distant modern skyscrapers in the centre of Warsaw.
LOCALISATION:
In the area there is full urban infrastructure: shops, service points, access to nearby public transport and convenient access to the other side of the Vistula River and proximity to its green areas. The advantage of the location is undoubtedly the nearby park areas: Krasińskich Park, Traugutta Park and Multimedia Fountain Park at the foot of Skarpa.
ADDITIONAL INFORMATION:
* The garage position is located in the underground garage on a platform.
* Utilities payable according to consumption.
I invite you to the presentation!
Additional data
Bright kitchen: Yes
Furnishings: Yes
Loggia: 1
Basement: 1
Garage: 1
Intercom: Yes
Guarded: Yes
Reception: Yes
Video cameras: Yes
Monitoring: Yes
Elevator: Yes
Condition: perfect
Internet: Yes
Television: Yes
Gas: Yes
Water: Yes
Current: Yes
Sewerage: Yes
Park: Yes
Bus: Yes
Bank nearby: Yes
Pharmacy nearby: Yes
Nursery nearby: Yes
Kindergarten nearby: Yes
Primary school nearby: Yes
Grocery nearby: Yes
Location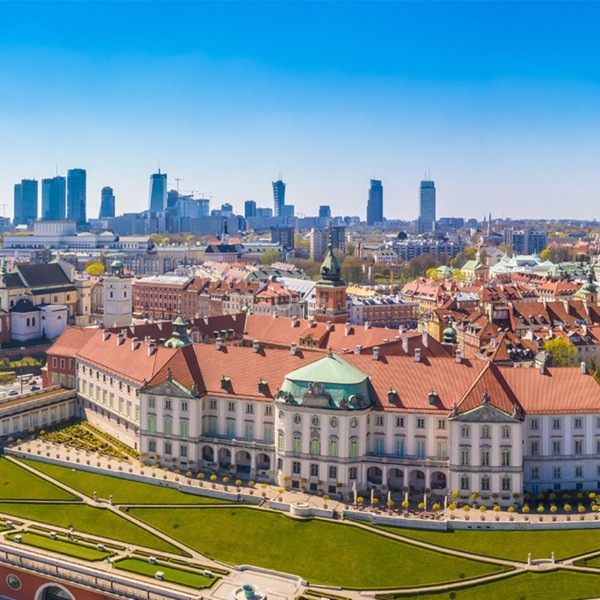 Śródmieście
Stare Miasto i Nowe Miasto
Stare i Nowe Miasto to części Śródmieścia, określane jako najbardziej klimatyczne i urokliwe miejsca Warszawy, w których można poczuć ducha stolicy. Jest to najstarsza część miasta, która nazywała się Stara i Nowa Warszawa. Tu od XII i XIII wieku tętniło życie królewskie, a w przylegających wąskich uliczkach rozwijały się targowiska. Wzniesione zostały przepiękne kamienice, które zmieniały się wraz z nadchodzącymi zmianami w sztuce. Niestety II Wojna światowa, właściwie w 90% zniszczyła architekturę Starego i Nowego Miasta. Po 1945 r. rejony te zostały obudowane i dziś stanowią teren jedyny na świecie planowo zrekonstruowany po zniszczeniach tak katastrofalnych dla architektury. Obszary te zostały wpisane na listę dziedzictwa światowego UNESCO.
Offer no: 303083
The above proposal is not a commercial offer within the meaning of the law but is for information purposes. Partners International Sp. z o.o. makes every effort to ensure that the content presented in our offers is current and reliable. Data on offers was obtained on the basis of statements of the sellers.