Śródmieście, Śródmieście Południowe, Pl. Unii Lubelskiej
Office premises in a renovated building.
A beautiful apartment finished for an office space in a restored tenement house with a reception desk, in a prestigious location near the Belweder Palace, Łazienki Królewskie and Unii Lubelskiej Square.
Room height 340cm.
Room layout:
The glazing shown in the photos has now been removed from the premises.
The current layout is a spacious hall with a reception area, an open space of 56 m2, 2 separate offices, guest toilet, social room, bathroom. The internal stairs leading from the hall go down to the atmospheric, high ground floor with windows under the apartment with an area of ​​112.90 m2. The ground floor has 4 bedrooms and 2 bathrooms.
Standard:
The office is located in a beautiful tenement house after general renovation.
A porter, security, elevator, staircases to a high standard.
Tenement:
The tenement house was built just before the First World War, in the years 1913-1914 for R. Gessner, who quickly sold it to a well-known entrepreneur and investor Edward Ahrends. Its early-modernist architecture was full of simplified details in the spirit of Renaissance and Baroque art. A characteristic feature that has survived to this day is the portal of the gate with an extremely fanciful inscription with the mortgage number of the house – 6584.
The tenement house was completely revitalized in 2010.
The beautiful facade, entrance to the building and staircases emphasize the prestigious nature of this place. The common parts are finished in stone and wood, referring to the classic style and elegance of those years.
Location:
The restaurant is located on a picturesque street. It is currently one of the most desirable addresses in Warsaw, surrounded by city parks, greenery and historic buildings. This extremely atmospheric corner is located in one of the most beautiful parts of the city – at the Royal Route. The neighborhood of Łazienki Królewskie, Belweder Palace, embassies and numerous government institutions adds exclusivity and prestige to the place.
Only a few minutes by metro or car to the Central Station and the Palace of Culture and Science. Perfect communication with every part of Warsaw.
We cordially invite you to the presentations.
Additional data
Furnishings: No
Basement: 1
Intercom: Yes
Guarded: Yes
Alarm: Yes
Elevator: Yes
Condition: high standard
Location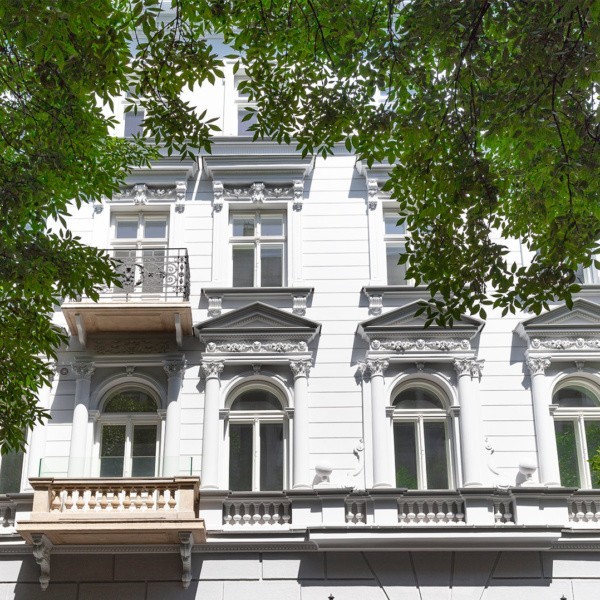 Śródmieście
Śródmieście Południowe
Otoczone jest ulicami Chałubińskiego, Alejami Jerozolimskimi, Stefana Batorego i Alejami Ujazdowskimi. Podział na Śródmieście Południowe i Północne wynika z historycznego podziału centrum miasta. To przepiękna perełka architektoniczna z ogromem terenów zielonych. Śródmieście południowe to rejon, który jako jeden z nielicznych zachował w większości oryginalną zabudowę Warszawy z przełomu XIX i XX wieku. Ta część miasta zaczęła się rozwijać się w II połowie XIX w. – budowano tu przede wszystkim wysokie luksusowe kamienice, które w większości odrestaurowane cieszą oko do dziś.
Offer no: 717169
The above proposal is not a commercial offer within the meaning of the law but is for information purposes. Partners International Sp. z o.o. makes every effort to ensure that the content presented in our offers is current and reliable. Data on offers was obtained on the basis of statements of the sellers.