Śródmieście, Śródmieście Południowe, pl. Plac Trzech Krzyży
COMMERCIAL PREMISES ON THE GROUND FLOOR WITH A SHOP FRONT LOCATED IN THE TENEMENT HOUSE AT THREE CROSSES SQUARE
137m2 | Unique location | Historic tenement house | Three Crosses Square
*****
ROOM LAYOUT AND STANDARD
The commercial premises are located on the ground floor of the tenement house, directly at  Three Crosses Square.
Thanks to its location on the corner of the building, the visibility is excellent: both from Three Crosses Square and from Nowy Świat Street.
The premises consist of:
* large sales and service area,
* 3 rooms (which were so far back-up facilities),
* guest toilets (including toilet for disabled people).
BUILDING DESCRIPTION
The commercial property is located in a historic tenement house, rebuilt in 1947.
This is where the famous "Lajkonik" Cafe was located. The Cafe started its activity in the 19th century and, changing owners, survived until 1944 when the tenement house was destroyed after the fall of the Warsaw Uprising.
The "Lajkonik" Cafe has always been a crowded place and full of life.
Next door was the editorial office of the satirical magazine "Szpilki", which made the cafe being frequently visited by: artists, painters, sculptors, scenographers, and graphic designers, such as Wojciech Fangor, Julian Tuwim, Jerzy Zaruba, etc.
Painting enthusiasts decided one day, to decorate the walls of the cafe with some paintings, which after many years have been unveiled and are still visible (being a monument).
LOCATION
The location is one of the most prestigious and recognizable locations – at Three Crosses Square, which means that there are numerous government buildings, diplomatic missions, cultural institutions, exclusive hotels, renowned restaurants, and designer showrooms in close proximity.
Within walking distance, there is Krakowskie Przedmieście, the Old Town.
The location in the very center of the city makes the place well connected (numerous bus and tram stop nearby).
ADDITIONAL INFORMATION
The given rental price is a net price.
Additionally paid utility consumption.
Deposit in the amount of two months' rent gross.
The minimum rental period is one year.
Available immediately.
I kindly invite you to see these premises
Additional data
Furnishings: No
Condition: good
Water: Yes
Bus: Yes
Subway: Yes
Tram: Yes
Fitness nearby: Yes
Bank nearby: Yes
Pharmacy nearby: Yes
Nursery nearby: Yes
Kindergarten nearby: Yes
Primary school nearby: Yes
University nearby: Yes
Grocery nearby: Yes
Location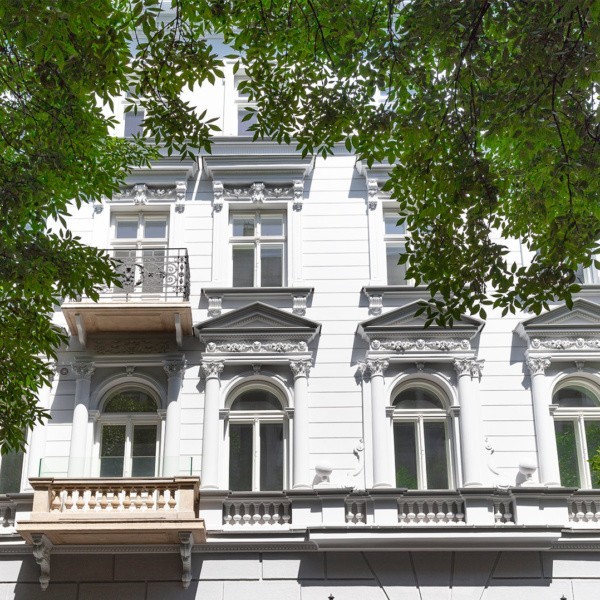 Śródmieście
Śródmieście Południowe
Otoczone jest ulicami Chałubińskiego, Alejami Jerozolimskimi, Stefana Batorego i Alejami Ujazdowskimi. Podział na Śródmieście Południowe i Północne wynika z historycznego podziału centrum miasta. To przepiękna perełka architektoniczna z ogromem terenów zielonych. Śródmieście południowe to rejon, który jako jeden z nielicznych zachował w większości oryginalną zabudowę Warszawy z przełomu XIX i XX wieku. Ta część miasta zaczęła się rozwijać się w II połowie XIX w. – budowano tu przede wszystkim wysokie luksusowe kamienice, które w większości odrestaurowane cieszą oko do dziś.
Offer no: 185179
The above proposal is not a commercial offer within the meaning of the law but is for information purposes. Partners International Sp. z o.o. makes every effort to ensure that the content presented in our offers is current and reliable. Data on offers was obtained on the basis of statements of the sellers.